"Be prepared to have the time of your life with 'Eleventh Grave in Moonlight'"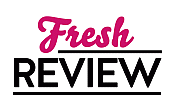 Reviewed by Annie Tegelan
Posted January 23, 2017

Fantasy Urban | Romance Paranormal
Charley Davidson is back and she is better than ever! Darynda Jones thrills and excites readers with the eleventh book in the Charley Davidson series. As always, there's a lot of things going on in Charley's life. Some of them are monumental and some of them are less important. However, there is no question that this part time Private Investigator and full-time Grim Reaper has a lot of things on her plate.
First off, I want to mention how much I love Jones' voice. Not matter what mood you are in before you pick up this book, it vanishes the instant you start reading. What's so wonderful about these stories is the fact that Jones can have you smiling just by reading one sentence from Charley's POV. I don't know how she does it, but Jones never seems to run out of charm, wit, and jokes. And as a result, there's never a dull moment in this series.
The second thing I want to mention is Reyes. Over the course of the series, I've grown to love Reyes more and more, and since Charley is such a big personality, I liked that Jones pairs her with someone a little steadier. Yet Reyes does have his moments. I think Charley and Reyes are a fantastic couple and with each book in the series, I feel like I love them even more.
Be prepared to have the time of your life with ELEVENTH GRAVE IN MOONLIGHT. Not only is Jones' writing the best it has ever been, your love for Charley and Reyes will grow even after you finish.
SUMMARY
A typical day in the life of Charley Davidson involves cheating husbands, errant wives, missing people, philandering business owners, and, oh yeah...demons, hell hounds, evil gods, and dead people. Lots and lots of dead people. As a part time Private Investigator and full-time Grim Reaper, Charley has to balance the good, the bad, the undead, and those who want her dead.
Now, Charley is learning to make peace with the fact that she is a goddess with all kinds of power and that her own daughter has been born to save the world from total destruction. But the forces of hell are determined to see Charley banished forever to the darkest corners of another dimension. With the son of Satan himself as her husband and world-rocking lover, will Charley be able to defeat the ultimate evil and find a way to have her happily ever after after all?
---
What do you think about this review?
Comments
No comments posted.

Registered users may leave comments.
Log in or register now!