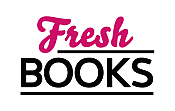 Summer Reads are HOT in July!
"Exceptionally well researched spy thriller on the race for the atomic bomb"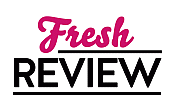 Reviewed by Monique Daoust
Posted January 7, 2017

Thriller Spy | Mystery Historical
It's late October 1942, Jimmy Nessheim is a law student at the University of Chicago; he never passed the physicals to enlist and he is a bit at a loss as to what the future holds for him. Things start to look up when a new student joins his class, his one-time love, Stacey Madison. At nearly 30 years of age, Nessheim has already been an FBI agent, and that part of his life had seemed over and done with, until he is told about a most secret project that even J. Edgar Hoover doesn't know about. Nessheim had previously gone undercover in a case dealing with Nazi supporters in America, and it now appears that there is a Nazi infiltrator, possibly posing as a Jewish refugee, who wants to gets his hands on the atomic bomb that is being built in America!
THE ACCIDENTAL AGENT is the type of book that one must know beforehand that it is fiction, because it just feels so real, especially as historical figures make up an intrinsic part of the narrative. Mr. Rosenheim's research is exemplary as I was totally immersed in the Chicago of WWII: every little historical detail contributes to the veracity of the story, be it topographical or technological mentions, the political reality, or simple day-to-day activities. One of my favourite characters is Enrico Fermio, who is utterly irresistible; it's obvious all his scientific accomplishments are real, but I kept wondering if the real man resembled the fictitious Enrico. I also liked Harry Guttman, a fictional FBI Assistant Director: he's flawed, patriotic to a fault, often totally unpredictable, and fascinating as only such a fully-fleshed character can be.
The romantic angle was a tad problematic for me; I never warmed up to Stacey, and I still can't fathom what didn't work. I did have an issue with the pacing: the first half of THE ACCIDENTAL AGENT is very slow. Granted, the premise had to be established and the main players introduced, but it could have been done a bit more briskly, on the other hand, the myriad details were riveting. Thankfully, the paced picked up in the second half; I must admit that, having read hundreds of spy novels, I had figured out most of the who-what-why of the story, however a plot twist left me completely stunned, and the best/worst is that it was entirely realistic, and that was quite a coup!
In spite of how this review might sound, I am very much looking forward to the next instalment in this series, as it is now 1943 for Jimmy Nessheim, the war isn't over by far, and there is so much more to tell. The astounding attention to period and scientific detail, the eloquent writing, the flawless blend of fictional and historical characters, and the superb dialogues contribute to make THE ACCIDENTAL AGENT an engrossing read.
SUMMARY
The spellbinding conclusion to the Jimmy Nessheim trilogy, by the author of Fear Itself
Fall, 1942. In the midst of war, Special Agent Jimmy Nessheim has asked for extended leave from the FBI. Becoming a law student at the University of Chicago seems like the perfect way to re-enter normal civilian life.
But the University of Chicago is home to more than an erstwhile FBI agent. Deep under the stands at Staff Field, renowned scientist Enrico Fermi is beginning work on what will become known as the Manhattan Project, research that could not only change the course of the war, but change the face of war itself.
Perfectly placed to assist, Nessheim is persuaded by his superiors to return to duty to guard this precious research. Soon he begins to suspect a Nazi infiltrator has gained access to the project, and he must track down the traitor. Almost simultaneously, Nessheim's old flame Madison, an heiress with left-wing sympathies, finds him in Chicago. But is her reappearance a coincidence?
Drawn once again into a web of international intrigue, Nessheim faces his most deadly threat yet.
---
What do you think about this review?
Comments
No comments posted.

Registered users may leave comments.
Log in or register now!