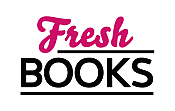 Summer Reads are HOT in July!
"Merry Romp With Miss Ruffles Leader Of The Pack"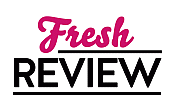 Reviewed by Patricia (Pat) Pascale
Posted January 7, 2017

Sunny McKillip travels from Chagrin Falls, Ohio to Mule Stop, Texas to work as Administrative Assistant to the Dean at the local college. However, after working for him several months, he is is fired for falsifying his resume. The flamboyant multi-millionaire, Honeybelle Hensley, needs a personal secretary, and offers Sunny the position. Accepting, they shake hands and Sunny moves into the luxurious estate belonging to the wealthy widow. To live in the Southern mansion with a magnificent rose garden, with many roses found from abandoned farms and ranches and was Honeybelle's greatest achievement, was an added plus for Sunny. What was hard, was the coldness extended to her from the longtime housekeeper and friend, Mae Mae, and the longer in residence butler, Mr. Carter. They refuse to welcome Sunny and hope she will just go away. She is an Ohio outsider and does not belong there. Will things get better with time?
Half of the Town wanted Honeybelle bumped off; the other half adored her A do-gooder, she helps many financially. But some dislike her. At the top of that list is her son. He is unhappy because she refuses to turn over the reins of Hensley Oil and Gas to him. Also unhappy, is her daughter-in-law, Posie, who refuses to take NO for an answer for her request to have a lavish wedding reception for her sister, Poppy, in the Rose Garden. Also unhappy with her is the President of the college who wants Honeybelle to buy him a new football stadium. He is not getting his wish. At his last visit, they argued, and Miss Ruffles bit him. Honeybelle keeps busy. She takes Sunny into the Rose Garden and begins to teach her about the care and history of her roses. While together one day, Honeybelle innocently said, "If something suspicious happens to me, Sunny, sniff out what happened." Surprised, Sunny wondered about those concerns.
A week later, Honeybelle's private nurse, Shelby Ann, hired after a tripping accident occurred to Honeybelle, found her dead in her Lexis convertible while waiting for Shelby Ann to pick up a prescription at the pharmacy. She immediately drove Honeybelle to the funeral parlor where she was cremated. No muss. No fuss. A Memorial Service was held. Full capacity inside and the parking lot full. Miss Ruffles attends and sits in the front row. One week later, a will is read by the lanky, handsome young attorney, Ten Tennyson, who plays lawyer during the week and cowboy on the weekends. What a shocking surprise when he advises Mae Mae, Mr. Carter, and Sunny, that according to the will, they will each receive a million dollars, IF they stay at the residence and care for Miss Ruffles for one year. Nothing can happen to the dog. They simply have to care for the house and the dog like they always do and then collect their inheritances. How hard can that be?
MISS RUFFLES INHERITS EVERYTHING is a charming book with a few very mischievous turns that will delight and surprise! Nancy Martin tells a good story while keeping you entertained and laughing. As a dog lover, I loved Miss Ruffles and Frank, both pleasing dogs that warm my heart. My favorite character is dashing Ten Tennyson, who immediately steals my heart with his charm and humor. Sunny, an unwilling dog sitter, feels she owes Honeybelle her best efforts to find out who killed her and why? When someone kidnaps Miss Ruffles, she will stop at nothing to get her back and keep her safe. No concern is given to her inheritance. The banter between Ten and Sunny is a delight. In the end, all ends well and I loved it!
SUMMARY
Author of the popular Blackbird Sisters mystery series Nancy Martin introduces a brand-new heroine: the incorrigible canine Miss Ruffles.
When flamboyant Texas millionaire Honeybelle Hensley dies a suspicious death, everybody in town is shocked to learn that the sole beneficiary of her worldly fortune is none other than Miss Ruffles―her dog. Miss Ruffles liked nothing better than terrorizing Honeybelle's many gentleman callers who came knocking at cocktail hour, to say nothing of digging up her famous rose garden after breakfast. And chasing the UPS man. And causing commotion, generally, in Mule Stop, Texas. So what gives?
---
What do you think about this review?
Comments
No comments posted.

Registered users may leave comments.
Log in or register now!