"I'm a big fan of Laura Childs' way of writing."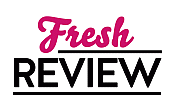 Reviewed by Annie Tegelan
Posted January 5, 2017

In book seven of the Cackleberry Club series by Laura Childs, Suzanne heads over to a neighboring dairy farm to pick up some wheels of cheese when she notices that Mike, the farmer, isn't there. After some further investigation, she discovers him dead. Now, the mystery of what happened to this nice man drives this story forward and the twist at the end is sure to delight Mystery readers.
I'm a big fan of Laura Childs' way of writing. She doesn't waste any time with too much banter but kicks the mystery off from the very beginning. Also, these stories are very easy to follow so whether you are a novice to the genre or a long-time reader, there's plenty to love with EGG DROP DEAD.
What makes this series even more fun is the friendships forged between Suzanne, Petra and Toni. These ladies are a thrill to read about. I love their sass and their playfulness. It brings much needed light to this series. Another great thing about this series is that it has a nice small-town feel to it. This book in particular is also Halloween themed so I think it's a really nice book to read to make you feel a little more festive.
I wish this book went on forever because I loved it that much. EGG DROP DEAD is full of surprises, laughs and a great mystery. Readers won't want to miss this one!
SUMMARY
In Laura Childs's New York Times bestselling mystery series, Suzanne, Petra, and Toni—co-owners of the Cackleberry Club café—are back to track down another bad egg…
Maintaining good personal relationships with their suppliers is one of the secrets of the Cackleberry Club café's success, so Suzanne doesn't mind going out to Mike Mullen's dairy farm to pick up some wheels of cheese. She's looking forward to a nice visit with the mild-mannered farmer before heading back to their hectic kitchen.
But when she arrives, Mike's nowhere to be found. The moaning of his cows leads her to look in the barn, where she discovers a bloodcurdling sight—the farmer's dead body. Apparently not everyone was as fond of Mike Mullen as the Cackleberry Club.
Churning with grief and outrage, Suzanne, Petra, and Toni vow to find the farmer's murderer—but as they get closer to the truth, the desperate killer gets whipped into a frenzy and plans to put the squeeze on them...
RECIPES INCLUDED!
---
What do you think about this review?
Comments
No comments posted.

Registered users may leave comments.
Log in or register now!