"Cracktastic YA book where Cinderella falls in love with her evil sort-of stepbrother"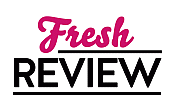 Reviewed by Make Kay
Posted January 5, 2017

BROKEN PRINCE is book 2 in The Royals by Erin Watt, the pen name of writing duo Jen Frederick and Elle Kennedy. I like both of these authors individually, and I like their work together. Fans of Kristen Ashley and of the Bourbon Kings series by J.R. Ward will find this series right up their alley. Similarly, fans of the 80's tv show Dynasty, Gossip Girl, or Cruel Intentions will enjoy Watt's books. This is a Young Adult series (the protagonists are all in high school), but it's a mature YA.
Ella Harper is broke and orphaned. She had to turn to stripping to make ends meet as she struggled to survive after her mother recently. Callum Royal was best friends with Ella's absent father, and snatched Ella out of poverty in book 1, Paper Princess. He dumped her in his mansion along with his messed up family of 5 sons. The sons have a lot of resentment toward their dad that they turn on Ella. Ella also has to deal with the incredibly rich, spoiled, and asshat-y kids at the prep school where all of Callum's sons who attend high school go.
As if this isn't enough of a soap opera, Ella then falls in love and into bed with Reed, one of Callum's sons. The path to love is definitely not smooth for these two in this forbidden romance. Reed and his brothers are all douchecanoes, but as we learn more about them, it is easy to understand what has made them that way, and I end up rooting for them despite their behavior. I also really like Ella. She's an optimist, and having gone through true poverty and heartbreak, she has a good perspective on what is and isn't important- something that many of her classmates definitely don't have a handle on.
There is so much going on in this story. Angst and betrayal, pettiness and true malice. Much of the fun of this read is how over-the-top it is. Fair warning, BROKEN PRINCE ends on a cliffhanger (just like book 1, PAPER PRINCESS, does. Fortunately for you, you can snap up all 3 of these cracktastic books by Erin Watt and binge read them in one go. I dare you to try to put this book down!
SUMMARY
These Royals will ruin you…
From wharf fights and school brawls to crumbling lives inside glittery mansions, one guy tries to save himself.
Reed Royal has it all―looks, status, money. The girls at his elite prep school line up to date him, the guys want to be him, but Reed never gave a damn about anyone but his family until Ella Harper walked into his life.
What started off as burning resentment and the need to make his father's new ward suffer turned into something else entirely―keep Ella close. Keep Ella safe. But when one foolish mistake drives her out of Reed's arms and brings chaos to the Royal household, Reed's entire world begins to fall apart around him.
Ella doesn't want him anymore. She says they'll only destroy each other.
She might be right.
Secrets. Betrayal. Enemies. It's like nothing Reed has ever dealt with before, and if he's going to win back his princess, he'll need to prove himself Royally worthy.
---
What do you think about this review?
Comments
No comments posted.

Registered users may leave comments.
Log in or register now!