"Historical Vienna Sets Dramatic Backdrop for Intrigue and Alchemy"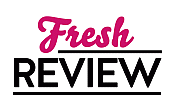 Reviewed by Katherine Petersen
Posted January 5, 2017

Thriller Historical | Thriller Paranormal - Supernatural | Fantasy Historical
Stephanie Burgis's latest novel, CONGRESS OF SECRETS, combines intrigue, alchemy and love during the 1814 Congress in Vienna to divide up Europe after Napoleon's downfall. Lady Caroline Wyndham traveled to Vienna for the festivities, but she had little interest in the pageantry and balls however. She wanted to find her father, lost to her 24 years ago when the Secret Police arrested him. They'd arrested her too, but rather than having her languish in a prison cell, Count Pergen, head of the secret squad, had user her as his alchemical plaything. As Karolina Vogl, she'd learned her lessons well and would do anything to rescue her father even if it meant employing the dark arts.
Disguise and plans in place, Caroline runs into a friend from all those years ago who immediately recognizes her. She hadn't seen Michael Steinhuller for years and blamed him for not saving her, likely not thinking what she expected her father's young apprentice to do.
Michael has survived with his wits, playing con games of his own and has hatched his riskiest but most promising scheme yet, posing as Prince Kalishnikoff, a displaced Russian noble.
Burgis brings Vienna to life on the pages of CONGRESS of SECRETS. She paints equally vivid pictures of the glittering balls and glamorous costumes as well as the dingy back alleys and grubby child pickpockets roaming the streets. Burgis's strongest characters are those pulled from real life such as Prince de Ligne. Michael and Caroline resonated reasonably well although personally I would have liked to have lived a bit of their lives before Karolina's father was arrested as well as the arrest. This backstory would have tugged more emotion from me. Lest you think I'm heartless, it isn't that there wasn't any, I just wanted more.
Burgis takes an interest look at alchemy in this novel, and while not going into detail to spoil anything, I would have liked more of an explanation as to how it worked. A few supplemental characters could have had more backstory as well to give their characters more explainable reasons for their actions. I rarely finish a book and have no quibbles, so this is par for the course. I will definitely explore more of Burgis's work, and if you're a fan of historical fiction with fantasy elements, then give this one a read.
SUMMARY
In 1814, the Congress of Vienna has just begun. Diplomats battle over a new map of Europe, actors vie for a chance at glory, and aristocrats and royals from across the continent come together to celebrate the downfall of Napoleon…among them Lady Caroline Wyndham, a wealthy English widow. But Caroline has a secret: she was born Karolina Vogl, daughter of a radical Viennese printer. When her father was arrested by the secret police, Caroline's childhood was stolen from her by dark alchemy.
Under a new name and nationality, she returns to Vienna determined to save her father even if she has to resort to the same alchemy that nearly broke her before. But she isn't expecting to meet her father's old apprentice, Michael Steinhüller, now a charming con man in the middle of his riskiest scheme ever.
The sinister forces that shattered Caroline's childhood still rule Vienna behind a glittering façade of balls and salons, Michael's plan is fraught with danger, and both of their disguises are more fragile than they realize. What price will they pay to the darkness if either of them is to survive?
---
What do you think about this review?
Comments
No comments posted.

Registered users may leave comments.
Log in or register now!