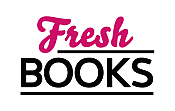 Great new reads in September
"Edge-of-your-seat action wrapped in an epic tale of Roman glory and intrigue."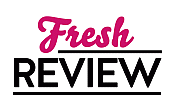 Reviewed by Auriette Lindsey
Posted January 5, 2017

WOLF'S EMPIRE: GLADIATOR imagines a distant future where the Roman Empire never fell. Women are still second-class citizens, military skills are prized, and slavery is thriving. In that world, 19-year-old Accala Viridius Camilla is driven by a desire to avenge the loss of her mother and brother in a war between ruling houses.
Authors Claudia Christian and Morgan Grant Buchanan have created a rich universe led by eight ruling houses and populated by billions of humans and aliens. Occasional quotes or references suggest some universal constants. We realize, for example, William Shakespeare still lived and wrote in this world. Reality television still exists, but it's a harsh gladiatorial version where viewers decide a player's life or death. In other ways, the Empire never progressed. Accala, like other women of her class, are expected to marry and produce children. A career of any kind, much less in the gladiatorial arena, is discouraged.
As you might imagine from the subtitle, gladiatorial games are front and center throughout the novel. Accala and others are fighting for their lives. The battles, even the training sessions, are vicious, intense, and bloody. Even as the teams fight for supremacy in a kind of winner-take-the-empire Olympics, they face an outside threat from an alien race that refuses to be subjugated.
In some ways, the story seems familiar, even formulaic. A highborn gladiatorial champion is reduced to slavery, goes through training with a new team, and faces certain death in a battle that will decide the future of the Empire. It's the hero's journey, a story as old as Roman mythology. If you're a fan of science fiction movies and literature, you'll recognize the stages of the story, and in a way, I found that disappointing. On the other hand, the imperial setting, the use of Roman history and culture, and the unique alien influences make it a fascinating story, and if anyone ever combines action videos with novels, this would be a prime first selection. The gladiatorial sequences would be amazing to see.
Fans of TV's "Babylon 5" will recognize author Claudia Christian's name. She played Susan Ivanova for four seasons of the popular series. Buchanan previous worked with Christian on her memoir, "Babylon Confidential."
I highly recommend WOLF'S EMPIRE: GLADIATOR for readers who enjoy alternate timeline novels, historically-inspired science fiction, and stories centered around a strong female character.
SUMMARY
In the Galactic Roman Empire, eight noble houses fight for power. One gladiator fights for justice. This is Wolf's Empire: Gladiator, by Claudia Christian and Morgan Grant Buchanan.
When her mother and brother are murdered, young noblewoman Accala Viridius cries out for vengeance. But the empire is being torn apart by a galactic civil war, and her demands fall on deaf ears. Undeterred, Accala sacrifices privilege and status to train as a common gladiator. Mastering the one weapon available to her―a razor-sharp discus that always returns when thrown--she enters the deadly imperial games, the only arena where she can face her enemies.
But Fortune's wheel grants Accala no favors―the emperor decrees that the games will be used to settle the civil war, the indigenous lifeforms of the arena-world are staging a violent revolt, and Accala finds herself drugged, cast into slavery and forced to fight on the side of the men she set out to kill.
Set in a future Rome that never fell, but instead expanded to become a galaxy-spanning empire, Accala's struggle to survive and exact her revenge will take her on a dark journey that will cost her more than she ever imagined.
---
What do you think about this review?
Comments
No comments posted.

Registered users may leave comments.
Log in or register now!