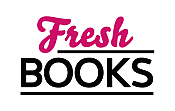 Summer Reads are HOT in July!
"IS LOVE WONDERFUL THE SECOND TIME AROUND?"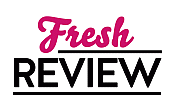 Reviewed by Patricia (Pat) Pascale
Posted January 5, 2017

If you enjoy a romantic story set in a beauty of a backdrop, SANTORINI SUNSETS by Anita Hughes is for you. New York society beauty Brigit Palmer, and Hollywood mega star, Blake Crawford, are tying the knot in the wedding of the year. Santorini, the mouth watering exotic Greek Island welcomes the bridal party, her family and 50 of the Who's Who of the upper crust of society and some famous Hollywood stars. Invited guests are arriving to enjoy the sights and sounds planned for their enjoyment culminating with the lavish wedding ceremony at the Church of Panagia Episkopi in the most picturesque setting high above the Aegean sea. So much for a quiet, intimate wedding she wanted but Blake wants this opulence.
High praise to Anita Hughes. She knows how to tell a story while taking you on an enchanting escape. With her delectable descriptions, of Greek food, an idyllic locale, where you can almost hear the sea, you will fall in love with the characters. My favorite character is Nathaniel, Brigit's ex-husband, who at five years old crawled through the fence next door and became BFF with Brigit Palmer. I adored how he would reminisce about their childhood, growing up together, later in college and getting married. He always loved Brigit even after they divorced. I found him sweet, funny. always thoughtful and I cheered when he finished his first great novel. Now he has one priority. Make sure Brigid is truly happy.
Brigit Palmer is uber wealthy. An attorney, she is leaving law to join her father's philanthropist foundation. She wants to travel the world to help needy children. She meets handsome Hollywood star, Blake Crawford, at a fund raiser for Save the Children in Manhattan. Their attraction sizzles, and after a fast courtship, they decide to marry. When Brigit discovers Blake secretly donated $3 million to Palmer Foundation, she confronts her father and then Blake. Not pleased with their answers she tries to focus on her upcoming wedding. Is she over Nathaniel? Is she getting married again too soon? Does Blake have some alternative to becoming part of her wealthy family?
A sweet tale of family, first loves, and dreams is captured by this truly gifted writer, Anita Hughes. She steals my heart again with SANTORINI SUNSETS. 5 Stars.
SUMMARY
Brigit Palmer is thrilled to be on the Greek Island of Santorini. She's here for her wedding to Hollywood heart-throb Blake Crawford, one of America's most eligible bachelors. Brigit's parents have rented a villa, and soon guests will arrive from all over the world for the intimate ceremony.
Brigit is a New York socialite, and she's just given up her position at a Manhattan law firm to run her father's philanthropic foundation. Things are finally falling into place. Love, career, family. Everything is going so well...until she steps into the garden and sees her ex-husband Nathaniel hiding in the rose bushes.
Nathaniel, a failed novelist, announces that Blake sold the rights to the wedding to HELLO! Magazine for two million dollars (donated to charity), and he is the reporter assigned to write the story. Everyone expects Brigit to have her happily ever after, her mother who taught her how to lead the perfect lifestyle, her younger sister Daisy who impatiently wishes for her own love story, and of course her fiancée. Things are supposed to work out for them. But when Brigit discovers an unsettling secret about Blake, she questions everything she's ever believed about love, and wonders if she's not better off alone.
Told in Anita Hughes' spectacularly descriptive proses, SANTORINI SUNSETS is a story about family bonds, first loves, and the question of when to let go and when to hang on as tight as you can.
---
What do you think about this review?
Comments
No comments posted.

Registered users may leave comments.
Log in or register now!