"Like Hockey? Enjoy Second Chances? One-Click This. Immediately."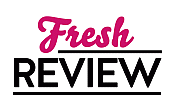 Reviewed by Kristen Donnelly
Posted January 5, 2017

ROOKIE MOVE by Sabrina Bowen is a super sexy, really fun book from start to finish. The heroine, Georgia Worthington, is a few months into her new job and dealing with all the associated stress there-in. Plus said new-job is for a new NHL franchise and that stress increases. Add to that, her father was just hired as the new head coach, more stress. Cherry on top? Her ex-boyfriend is the star rookie signing. The ex-boyfriend she's never gotten over. But she can handle it. Of course she can.
The good news for us readers is that the ex-boyfriend never got over her either. Levi Trevi has been in love with Georgia Worthington for nearly half his life. One of the most mystifying days of his high school career was when she walked away and dumped him, claiming the need for a fresh start in college. As it was only a few months after she survived a violent sexual assault, Levi wasn't sure what to think, but loved her enough to let her go.
When they're thrown back together by fate, they have to choose to be honest with each other. This leads to beautiful vulnerability between the two, as well as really hot sex. I think Bowen is one of the best at capturing hockey culture alongside the romances and she's set up some excellent side characters here as well that I cannot wait to get to know better. Georgia's best friend/roommate, for example, is one of my favorite sidekicks in recent memory. The dialogue sparkles, the banter is real, and the added bonus of healing and honesty, not only between Georgia and Levi, but between Levi and Georgia's dad, and between her dad and Georgia - it's a poignant reminder that assault has more victims than we usually remember.
ROOKIE MOVE by Sabrina Bowen is a must-get for any hockey romance fan, and is highly recommended for fans of sexy contemporary second-chance romances as well.
SUMMARY
The first novel in a sexy new series featuring the hockey players of the Brooklyn Bruisers and the women who win their hearts—from the USA Today bestselling author of the Ivy Years series.
In high school they were the perfect couple—until the day Georgia left Leo in the cold...
Hockey player Leo Trevi has spent the last six years trying to do two things: get over the girl who broke his heart, and succeed in the NHL. But on the first day he's called up to the newly franchised Brooklyn Bruisers, Leo gets checked on both sides, first by the team's coach—who has a long simmering grudge, and then by the Bruisers' sexy, icy publicist—his former girlfriend Georgia Worthington.
Saying goodbye to Leo was one of the hardest things Georgia ever had to do—and saying hello again isn't much easier. Georgia is determined to keep their relationship strictly professional, but when a press conference microphone catches Leo declaring his feelings for her, things get really personal, really fast....
---
What do you think about this review?
Comments
No comments posted.

Registered users may leave comments.
Log in or register now!