"From "just watching" to joining in!!!"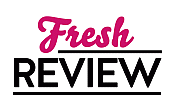 Reviewed by Helen Williams
Posted January 5, 2017

Erotica | Romance Erotica Sensual
LOOKING INSIDE by Beth Kery is about voyeurism and how two people made what they watched become a reality. This was a different type of read for me. I wasn't sure where this story was headed or how it would develop. This is a story about stepping outside of your comfort zone and trying something new.
Eleanor Briggs has basically always stood back and observed, she never really involved herself. But a personal loss changes her perspective and she decides she will no longer just stand and watch. She is going to join in. She learns to look inside herself to actually see what she really wants in life for herself.
Eleanor has been watching her neighbor, millionaire Trey Riordan, in the high-rise across the street. The things she has seen him do have been driving her crazy with longing and she finally gets the nerve to find a way to meet him face to face. What she does to get Trey's attention not only pulls him in, but she has quite a few salivating after her. It's a really steamy reading session.
Trey Riordan is at a point in his life where he decides he needs to make a change and find a new meaning to his life. He finds that new meaning when Eleanor walks into the local coffee shop where they engage in a night of reading that becomes quite steamy. During their heated encounters Trey and Eleanor will discover they have an unknown connection.
The title of this novel takes on double meaning because not only are they LOOKING INSIDE each other's homes but they are also LOOKING INSIDE themselves and finding out things about themselves. I enjoyed how Beth Kery developed the characters of Eleanor and Trey from what started out as voyeurism and developed into a true relationship.
SUMMARY
The New York Times bestselling author who brought you Glow, Glimmer, and The Affair is back with a new novel that will have you leaving the curtains open.
Are you just going to stand there and watch?
Eleanor Briggs just can't help herself. Every night, the sight of the man in the high-rise across the street is driving her wild. She longs to feel his touch up close and personal. To win him over, she'll need to shake off her wallflower sensibilities and become the seductress she never imagined she could be. The only trouble will be finding the perfect way to meet him…
Or are you going to join in?
Sex is easy for millionaire entrepreneur Trey Riordan. Finding something of substance, however, seems impossible. That is until a simple night of reading at a local coffee shop becomes something far steamier when a beautiful brunette comes by and leaves a note telling him to look out his bedroom window at midnight. But when the time comes, neither of them will be truly ready for what follows…
---
What do you think about this review?
Comments
No comments posted.

Registered users may leave comments.
Log in or register now!