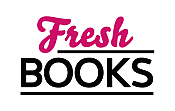 Summer Reads are HOT in July!
"A Bonny Scottish Delight!"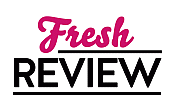 Reviewed by Kristen Donnelly
Posted January 5, 2017

Romance Historical | Novella / Short Story
I've dipped in and out of the Oxenburg Princes series by Karen Hawkins. I know I've read a few of the books but I would not call myself "versed" in it. THE PRINCESS WORE PLAID, however, convinced me to add the whole blooming series to my TBR immediately. I was completely charmed by Tatiana and Lord Buchan, taken with their witty repartee and the well plotted story. I appreciated how clear it was that Buchan was both affected and slightly tortured by his injury acquired in the Royal Navy, but it never felt heavy handed. His slow transition from disbelief to full trust in Tatiana's story was also natural and I could easily believe these two would fall in love in the manner that they did.
I have no idea how it fits in the world, however, so I can't attest to that. I can say that I didn't need to know the world to really, really enjoy it, though!
Additionally, I'm usually very averse to heavy articulate brogue on the page. I'd rather just be told they have heavy accents and not read them phonetically. However, for some reason, it didn't bother me here. I know that's a sticking point for many readers regarding Scottish historical novels, so know it is present here. However, Hawkins' skill made it feel natural.
In case you couldn't tell, I lapped THE PRINCESS WORE PLAID by Karen Hawkins up so quickly I didn't even notice the time passing on the clock. I'd definitely one-click this for your eReader for needs of escape while stuck in the middle seat on some plane.
SUMMARY
Sizzling Scottish romance abounds in this e-novella in the Princes of Oxenburg series, a Cinderella spinoff to New York Times bestselling author Karen Hawkins's delightful Duchess Diaries series.

A princess once bejeweled but now tattered…
Royal princess Tatiana Romanovin is the beautiful, wealthy, and spoiled favorite of the King of Oxenburg. On her way to her cousin's wedding in the Scottish highlands, Tatiana's carriage is involved in an accident and, wounded, she is separated from her servants and possessions. Tatiana soon finds herself alone in an inn with no servants, no funds, and no proof of her identity. Destitute, she accepts the offer from a sympathetic (but unbelieving) innkeeper to work for her room and board while she waits for an answer to the missive she's sent to her cousin Prince Nikolai. With no other recourse, Tatiana scrubs floors and washes dirty linens, waiting for her prince to come…

A proud lord once lost and now found…
After a brutal, bloody battle with the French Navy left Lord Buchan limping and surly, and abandoned by his betrothed because of his injuries, his lordship hides away at his manor house in the countryside. He leaves only once a week to eat at the local inn, drawn by the expert cooking of the innkeeper's wife. One day, Buchan arrives to find that the innkeeper has a new servant, a beautiful scullery maid with a queenly air and flashing green eyes that leave him breathless and increasingly aware of his lonely existence…

Love may find them yet…
The challenge of winning his way into Tatiana's heavily protected heart stirs Buchan back to life…but can he and his scars—and broken heart—win a proud princess whose only goal is to leave Scotland and return to the court where she's the crowning jewel?
---
What do you think about this review?
Comments
No comments posted.

Registered users may leave comments.
Log in or register now!