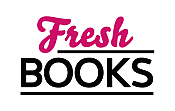 Summer Reads are HOT in July!
"Second Chances In Dogwood Beach Sizzles!"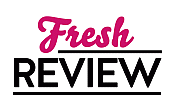 Reviewed by Patricia (Pat) Pascale
Posted January 4, 2017

Sydney Paige is in shock. She is reeling from her husband's declaration of a few minutes ago that their marriage of 7 years is over, he wants a divorce and is ready to move on. End of conversation. Stricken, though not surprised, they have been drifting apart for a long time and Syd was too disconnected and stupid to take any action. Time to move, make decisions. The non-stop ringing of her cell phone catches her attention. It was her BFF, Tori, and puzzling because Tori always leaves a message. Not this time. When she answers, Tori is sobbing and begs Syd to come to Dogwood Beach to be with her. Tori has discovered that her boyfriend, Will, is married and has a child. Tori saw them at the mall, and when Will saw her, he calmly introduced her to his wife as "an old high school friend." Heart broken, she begs Tori for help. Syd decides to take action. She packs her bags, taking all the possessions she wants from her home and decides to head for a new life with her friend at Dogwood Beach. New place. New beginning?
Arriving at Tory's beautiful beachside home unannounced, but seeking refuge from her personal upset, Syd wants to be there for Tori. She will not share her sorrows with Tori until she first helps Tori stop crying and feel better. First things first. "Give me his telephone number." With hands shaking she dials the number Tori recites. A sleepy voice answers and Syd begins her irate rant calling Will vulgar names, threatening his body parts, insulting his sexual preferences and receives a chuckle in return which confuses her but she continues telling him how he hurt her best friend. Again, he replies, "I really think you have the wrong number." Shortly after she notices she has dialed the wrong number. Embarrassed, she apologizes and hangs up.
The next day Tori receives a text, " Wild girl. Eaten any innocent men alive today yet?" So begins the connection between Brian and Syd. Brian has his own serious problems he has been wrestling with and that is the first time he has laughed in six months. Little by little, a friendship begns that blossoms and blooms into something special.
J. Daniels is a wonderful story teller and FOUR LETTER WORD is her first book in the Dirty Deeds Series. Brian is a treasured romantic hero and I loved his wit, sweetness and his complete dedication to Syd. Ms. Daniels writes with a blend of heat, emotion, and humor and tells a love story of second chances, self discovery and new beginnings. Syd is a great character with a big heart looking to be loved and cared for. Her friendship with Tori is special. Her connection to Brian is forged and whether it is chance or fate does not matter. Along with love comes healing for and both of them is this warm, wonderful tale of redemption. This is a stunning book that I loved. I look forward to the sequel, the story of Tori and Jamie. Coming soon, I hope.
SUMMARY
Sydney Paige was never so mortified to hear the words "wrong number" in her life. She meant to tell off the guy who broke her best friend's heart, but unleashed her anger on a perfect stranger instead. And now her world is turned upside down by the captivating man who wants to keep her on the line.
Brian Savage is living a life he's quickly come to hate-until Sydney's wild rant has him hooked and hungry for more. Soon the sexy woman on the phone becomes the lover in his bed. But Brian has secrets, and the closer he lets Syd get, the harder it is to shield her from the devastating mistakes of his past . . .
---
What do you think about this review?
Comments
No comments posted.

Registered users may leave comments.
Log in or register now!