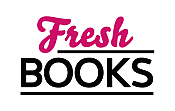 Summer Reads are HOT in July!
"A North Carolina woman sleuth sets up shop for bird watchers and finds a dead body instead!"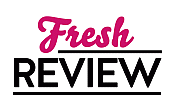 Reviewed by Clare O'Beara
Posted January 4, 2017

Mystery Pet Lovers | Mystery Woman Sleuth
This amateur sleuth story involves birding; if you're not so into the outdoors, just treat it as another craft-based mystery. DIE, DIE BIRDIE follows Amy Simms who has created a birding shop in Ruby Lake, North Carolina, in a Victorian house. Just prior to her opening day, with the bird houses in stock but the bird seed delayed, Amy finds a man lying dead on her floor; there's blood on him and on a nearby poker. Her elderly tenant upstairs thinks Amy killed him - whoever he is - and she wonders if her fledgling business can survive the scandal.
Amy has a business partner, Kimberly, and they're both mid- thirties. Amy is in her hometown so she knows the police chief Jerry Kennedy by his first name, though she's not supposed to use it, and her mom also lives in town, giving advice unasked for at times. Good company can be found at the diner across the street, while customers who wander in don't always know about squirrel-proof bird feeders. This seems like a store, and a town, I'd enjoy visiting. The deceased turns out to be Matt Kowalski, staying at a motel, and why anyone would kill a stranger is beyond Amy. She can't avoid being interested in the case. Especially since the police chief holds a grudge about their one childhood date.
I must point out that in a book about birders I would expect to see the central character actually doing some birdwatching in the mountains and woods. Amy name-checks a lot of birds during her narration but spends her life in her shop or around town, not even carrying binoculars and pointing at one of the state's many feathered inhabitants. She's too busy selling scoops to funnel seeds into a feeder without spilling, to tell us what would be nesting or flying on migration at this time of year. This makes me think that the author J R Ripley, a pen-name for mystery author Glenn Maganck, is trying to appeal to bird lovers without actually being one. Dedicated birdwatchers can be found in a smashing series by Christine Goff with titles like Death Of A Songbird. On the other hand, many of us want to know how to attract wild birds to feed and nest in our garden, and DIE, DIE BIRDIE shows that a lot of good advice, books and equipment can be bought. J R Ripley has presented a lively small-town mystery which will appeal to readers who follow women sleuths.
SUMMARY
For Amy Simms, hatching a birding shop in her hometown of Ruby Lake, North Carolina, hasn't exactly been a breeze. But could a deadlydiscovery clip her wings for good?
It's just days before Amy plans to open Birds & Bees on the first floor of her creaky Victorian house, but delayed seed shipments have prevented the fledging owner from stocking her shelves. And it doesn't help that Amy's best friend and business partner is out of town indefinitely. With locals skeptical about the niche shop taking flight, the last thing Amy needs now is a dead man in her storeroom—or for a crotchety tenant to catch her holding a bloody birdfeeder hook over his body . . .
Pigeonholed as a leading murder suspect by police and lacking a solid alibi, Amy's delving into the victim's ugly past and buzzing around Ruby Lake for clues on his killer . . . beforeshe ends up like so many of her beloved feathery friends—trapped behind bars!
---
What do you think about this review?
Comments
No comments posted.

Registered users may leave comments.
Log in or register now!