"Help uncover secrets and solve a murder or two in the magical, mystical city of Salem."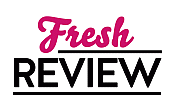 Reviewed by Lynn Cunningham
Posted January 4, 2017

Suspense Psychological | Thriller Paranormal - Supernatural
Salem, Massachusetts has always been considered to be a city of magic and mystery. It also has some of the bloodiest history of anywhere else in the world. On a past Halloween night, a part of that history is about to be repeated.
On Halloween night in 1989, three young women were violently killed with a small child being the only survivor because she was hidden away by local historian Rose Whelan. No one ever found out who killed these women but there are plenty of other secrets to go around. Then, there is the question of how a scar in the form of a five petal rose develops in the child's hand.
Rose has literally lost her mind after that night, choosing to spend her days talking to trees and her nights sleeping under them. This particular Halloween night she is accosted by three juvenile delinquent teenage boys. One of them has a knife and may be intent on killing her. At the very least, he plans to harm her. Rose warns them to leave because she can hear the scream of the banshee alerting her to a certain death in the area surrounding them.
That is exactly what happens. The boy carrying the knife dies on the spot. Naturally, Rose is taken into custody instantly and blamed for the boy's death even though he was threatening her and she never actually touched him. Callie Cahill is the five-year-old child who survived the murders of that long ago Halloween night. The nuns running the local orphanage look at Callie as a miracle or sign until they discover other things about her and the mark on her hand. Then they decide she is dangerous. They lie to her and tell her that Rose did not survive the attack on the other three women and that she was killed as well.
Now, in the present, Callie is contacted and told that Rose is alive and hospitalized. She immediately drives to Salem to see her friend. Once she arrives in town, she finds that there are many other odd things going on and secrets abound. With the help of local sheriff Rafferty, Callie sets out to find out who killed those women so long ago. She also makes some friends along the way as well as enemies. Most important of all, she finds romance with a very handsome, eligible and wealthy man.
Callie is determined to get answers and she will. The question is whether or not she will live long enough to share these answers.
THE FIFTH PETAL is a book to be devoured and savored with each page. It is a story filled with fascinating characters that will make you wish you could be in the same room with them. There are secrets upon secrets that are craftily woven into the plot and, just when you think you might have figured out what is going on; you discover that you could not be more wrong.
Author Brunonia Barry has created quite the fascinating community of people in THE FIFTH PETAL with this being the fourth book about these residents. Obviously, you will want to read the rest of them first just because this one is so awesome, but THE FIFTH PETAL is easily read and enjoyed as a standalone book. It is packed with plenty of mystery, drama, secrets, romance, and history of the Burning Times. You will not want to miss a single word of this mesmerizing story. It will grab you from the very first sentence and continue to hold you in its grasp as the various plots plays out to a very twisted and satisfying finale.
SUMMARY
Salemís chief of police, John Rafferty, now married to gifted lace reader Towner Whitney, investigates a 25- year-old triple homicide dubbed ďThe Goddess Murders,Ē in which three young women, all descended from accused Salem witches, were slashed one Halloween night.
Aided by Callie Cahill, the daughter of one of the victims who has returned to town, Rafferty begins to uncover a dark chapter in Salemís past. Callie, who has always been gifted with premonitions, begins to struggle with visions she doesnít quite understand and an attraction to a man who has unknown connections to her motherís murder. Neither believes that the main suspect, Rose Whelan, respected local historian and sometime-aunt to Callie, is guilty of murder or witchcraft. But exonerating Rose might mean crossing paths with a dangerous force. Were the women victims of an all-too-human vengeance, or was the devil raised in Salem that night? And if they cannot discover what truly happened, will evil rise again?
---
What do you think about this review?
Comments
No comments posted.

Registered users may leave comments.
Log in or register now!