"Struggle continues between a stubborn rancher and a wild stallion."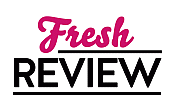 Reviewed by Sandra Wurman
Posted January 4, 2017

Romance Contemporary | Western
Linda Lael Miller's books teach her readers something, about herself, her interests and her compassion toward people, environment, animals and community. ALWAYS A COWBOY is certainly not a departure from what Linda Lael Miller likes to share. It's about respect, for people, for the environment and candidly most especially for animals, in this case a wild stallion and his mares. ALWAYS A COWBOY is a western romance with a very valuable story line and crazy good characters, two and four footed. ALWAYS A COWBOY is simply another gem from one of my all-time favorite authors Linda Lael Miller.
The main two-footed characters in ALWAYS A COWBOY are Lucinda, Luce, and Drake. There are wild stallions still roaming the vast untouched lands and canyons. In this story we focus on one particularly amazing stallion and his band of wild mustangs who is causing a problem for the ranch lands he calls home. This stallion named Smoke by Luce has been very busy gathering up many of Drakes mares and in short Drake wanted them back. It was a very costly endeavor having Smoke attract these mares for his own and Drake had to be ever conscious of the bottom line when running a ranch. There were plenty enough natural catastrophes including weather, wild animals that ran havoc over ranchers killing stock. But Smoke was a bandit of sorts. He stole mares, and these were part of the breeding stock that helped maintain Drakes ranch. Too valuable to turn the other cheek.
So meeting Luce turned out to be a dual edge sword. Drake was attracted to her on many levels and they shared one thing that was so very important, respect for living things. Luce was intent on keeping the stallion Smoke alive and well in what was his natural domain of the wild. At the same time Luce was smart enough to realize that the stakes were high for Drake and his family. They needed to find a way to get their mares back. That was why she was on Drakes ranch, studying how wildlife co-exist with animals on a working ranch. Problem was whose side was she on? And Drake was beginning to wonder if he didn't already have the answer to that question.
Push and pull that's the kind of relationships that Linda Lael Miller loves to write about. The tougher and rougher the guy and the gutsy stubborn woman who is his counterpart. Miller loves a challenge and in ALWAYS A COWBOY the challenges are many. There is something about ranch life that seems a natural setting for a lovely romance. Kind of getting back to basics and there's no one better than Miller to set that stage. Her scenic sets, description of the animals and character development is truly second to none. Of course that's coming from an unabashed fan of Miller who has read every book I could get my hands on. Any Miller fan would readily agree and ALWAYS A COWBOY is a very worthy addition to her vast collection.
SUMMARY
He's the middle of the three Carson brothers and is as stubborn as they come—and he won't thank a beautiful stranger for getting in his way!
Drake Carson is the quintessential cowboy. In charge of the family ranch, he knows the realities of this life, its pleasures and heartbreaks. Lately, managing the wild stallions on his property is wearing him down. When an interfering so-called expert arrives and starts offering her opinion, Drake is wary, but he can't deny the longing—and the challenge—she stirs in him.
Luce Hale is researching how wild horses interact with ranch animals—and with ranchers. The Carson matriarch invites her to stay with the family, which guarantees frequent encounters with Drake, her ruggedly handsome and decidedly unwelcoming son. Luce and Drake are at odds from the very beginning, especially when it comes to the rogue stallion who's stealing the ranch mares. But when Drake believes Luce is in danger, that changes everything—for both of them.
---
What do you think about this review?
Comments
No comments posted.

Registered users may leave comments.
Log in or register now!