"A Different Sort of Empowerment Makes This Mystery a book to pick up!"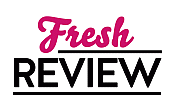 Reviewed by Kristen Donnelly
Posted January 4, 2017

I grew up loving historical fiction and it was one of my go-to subgenres. I've strayed from it a bit in recent years but am trying to add more of it to my TBR. I especially like storylines or time periods I haven't already read about seven thousand pages about, so when this book, set in 1875 in suburban Chicago popped up as a review option, I decided to take the plunge.
I am delighted that I did! HOUSE OF SILENCE examines gendered expectations, mental health, and friendship, with a touch of romance thrown in. I really liked how the character of Mary Todd Lincoln was worked in and how she was written as a woman of immense strength and fortitude. I feel we hear a lot about President Lincoln but very little about his wife in the cultural zeitgeist, so I was happy for this corrective.
Overwhelmingly, what this book argues is that in this era the lives of women were often so far out of their own control, and their voices were so rarely trusted over those of men, that women would go to extreme measures to regain control. Of course, I say "in that era" as that is when the story is set, but let's be honest: not much has changed. Thankfully politically arranged marriages with partners who churn stomachs are less common place, but several other elements of this story felt upsettingly contemporary.
Beyond the disturbing crime at the beginning and the reality that Isabelle has to resort to such methods to feel safe, this book has a gentle way about it. The story is carefully revealed and the characters vibrant. HOUSE OF SILENCE would be the perfect companion to an afternoon curled under a fuzzy blanket with a warm beverage in hand.
SUMMARY
Oak Park, Illinois, 1875. Isabelle Larkin's future—like that of every young woman—hinges upon her choice of husband. She delights her mother by becoming engaged to Gregory Gallagher, who is charismatic, politically ambitious, and publicly devoted. But Isabelle's visions of a happy, profitable match come to a halt when she witnesses her fiancé commit a horrific crime—and no one believes her.
Gregory denies all, and Isabelle's mother insists she marry as planned rather than drag them into scandal. Fearing for her life, Isabelle can think of only one escape: she feigns a mental breakdown that renders her mute, and is brought to Bellevue sanitarium. There she finds a friend in fellow patient Mary Todd Lincoln, committed after her husband's assassination.
In this unlikely refuge, the women become allies, even as Isabelle maintains a veneer of madness for her own protection. But sooner or later, she must reclaim her voice. And if she uses it to expose the truth, Isabelle risks far more than she could ever imagine.
Weaving together a thread of finely tuned suspense with a fascinating setting and real-life figures, Sarah Barthel's debut is historical fiction at its most evocative and compelling.
---
What do you think about this review?
Comments
No comments posted.

Registered users may leave comments.
Log in or register now!