"In your dreams, you could have Marilyn Monroe give you relationship advice!"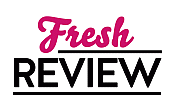 Reviewed by Sharon Salituro
Posted January 4, 2017

A NIGHT WITH MARILYN MONROE -- August
Libby was in a relationship until she found out the truth about the man so now she is going to stay away from all men, but then, of course, she meets someone new. Libby thought that she and Adam were the real deal but little did she know his big secret.
Libby also has this little problem: she sees movie stars. Marilyn Monroe has come to Libby's house, and even though Libby really can't believe this, sitting on her couch is Marilyn in all of her glory. So what else is she to do but carry on a conversation with Marilyn even though she knows no one is going to believe it.
Libby's best friend Ollie is in the process of opening a new restaurant and Libby is trying to do everything she can to help him. Ollie has always cared about Libby as they have known each other their whole life. Since, Libby doesn't seem to think of Ollie in the same way, Ollie sets his sights on Tash. While this is all going on, Libby's old boyfriend has come back into the pictures.
Every time Libby returns to her apartment there is Marilyn. Marilyn gives Libby tips on how to dress and how to act when she is with a man. Libby decides to take her advice and, boy, do things change.
A NIGHT WITH MARILYN MONROE was both funny and entertaining. I can't even image coming home and finding a movie star in my house. Much less having a conversation with them. This is the kind of book that Lucy Holliday writes, imaginative and yet real. I loved how Lucy gets so wrapped up in her conversations, that she even follows her advice. The story line was at times a little hard to believe but isn't this exactly what books are supposed to do, take you away from your everyday life.
This is what A NIGHT WITH MARILYN MONROE did for me. I could forget about what is going on in my life. I just sat and read it and put myself in Libby's life. Pretty funny. So if you want to read a book that really gets your imagination going, A NIGHT WITH MARILYN MONROE is the one for you.
SUMMARY
The hilarious follow-up to A NIGHT IN WITH AUDREY HEPBURN from your favourite new author. Perfect for fans of Lucy Diamond and Sophie Kinsella.
After dating the hottest man on the planet, Dillon OíHara, Libby Lomax has come back down to earth with a bump. Now sheís throwing herself into a new relationship and is determined to be a better friend to best pal, Ollie, as he launches his new restaurant.
Despite good intentions, Libby is hugely distracted when a newly reformed Dillon arrives back on the scene, more irresistible than ever. And when another unwelcome guest turns up on her battered sofa in the form of Marilyn Monroe, Libby would willingly bite her own arm off for a return to normality.
---
What do you think about this review?
Comments
No comments posted.

Registered users may leave comments.
Log in or register now!