"Harley Quinn as an avenging goddess is quite a sight to behold!"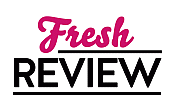 Reviewed by Miranda Owen
Posted January 4, 2017

HARLEY QUINN VOL. 5: THE JOKER'S LAST LAUGH by Amanda Conner and Jimmy Palmiotti collects issues #22-25 and the special issue HARLEY QUINN: BE CAREFUL WHAT YOU WISH FOR.
The first story in this collection is like something out of an early James Bond film or some other 1960s cheesy spy sci-fi fun spectacular. Harley and her gang of Harleys help rescue Harley's faithful friend and curmudgeon Sy. The bold designs for the outlandish locales, from mad scientist lair to bowling alley battleground, match the zany story. Once again Harley proves she can take care of business, even as she worries over the fate of Mason. This is how I like Harley, not afraid to get her hands dirty when it comes to coming through for her friends, but doing it in her own unique wacky style. Harley Quinn as avenging goddess is quite a sight to behold.
Despite what the book description says, Mason faces the most danger from corrupt cops and government officials rather than the Joker, but she makes her way to Arkham Asylum anyway with a little help from her friends. Having support from friends like Poison Ivy and an assassin cyborg give Harley the boost she needs to bust Mason out. The highlight of this story is the mental and physical tussle Harley has with the Joker. From the moment the Joker beckons her back with "honey, baby, pumpkin pie...", fans of the animated Batman series will have chills in anticipation of the showdown to come. Chad Hardin designs my favorite physical interpretation of the Joker, all sharp angles, with a sinister and seductive quality. This epic reunion between two comic book juggernauts makes this book a must-read for fans of Harley Quinn and the Joker.
The last vignette in this collection is goofy and will make you laugh. Harley Quinn stumbles upon a genie and experiences very mixed results. I love the naughty glee Harley has when infiltrating Justice League headquarters causing a little havoc. Her Joker wish fantasy is amazing, and gives a great nod to MAD LOVE by Paul Dini and Bruce Timm.
The HARLEY QUINN series is always a blast, and the opening and closing stories are very entertaining, but the story that had me and every other Harley Quinn fan salivating, is the special appearance by the Joker and the blowout in Arkham Asylum. Each vignette includes artwork that perfectly reflects the tone and content of the writing. I love the direction this series is going, and I look forward to more HARLEY QUINN stories by Amanda Conner and Jimmy Palmiotti.
SUMMARY
MAD LOVE!
Mason Macabre is more than just Harley Quinn's neighbor in her new Coney Island digs—he just might be the man of her dreams. But to save his life, she'll have to face the clown of her nightmares!
With Harley and her gang of merry maidens battling to keep innocents out of the crossfire of her enemies' latest vendetta, Mason's been whisked away to the one place our hellacious heroine never wanted to set foot in again: Arkham Asylum. Inside its horrific halls, Mason is at the tender mercy of none other than the Joker—and Harley and the Clown Prince of Crime have had the mother of all bad break-ups.
Will she and the madman who helped make her what she is kiss and make up long enough for her new beau to escape with his life? Or this time will the joke be on Harley Quinn for good?
It's the reunion you've been waiting for! Courtesy of acclaimed creative team Amanda Conner and Jimmy Palmiotti, HARLEY QUINN VOL. 5: THE JOKER'S LAST LAUGH proves that when it comes to true love, Harley's not joking around! Collects issues #22-25 of the ongoing series and the special issue HARLEY QUINN: BE CAREFUL WHAT YOU WISH FOR.
---
What do you think about this review?
Comments
No comments posted.

Registered users may leave comments.
Log in or register now!