"Three Christmas novellas to get your motor running!!!!!"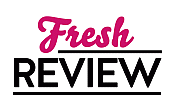 Reviewed by Helen Williams
Posted January 3, 2017

MISTLETOE GAMES is a Play-by-Play Anthology of three great Christmas novellas by Jaci Burton with some sizzling couples enjoying the Christmas holiday.
HOLIDAY GAMES is about high-achieving, sports agent Liz Riley and her husband, baseball player Gavin Riley. They have been married for one year and are ready to add to their family. They have been getting in plenty of practice -- with no results. Liz is used to having success at anything she tries at. With that in mind she uses every opportunity -- whenever or wherever -- to make sure they are successful. And of course, Gavin is all in.
With the holidays and an upcoming wedding all of the Riley family are together. Even when they are all under the same roof Liz and Gavin find time and opportunity to heat things up.
HOLIDAY ON ICE is about hockey player Patrick "Trick" Niemeyer and dancer Stella Slovinski who rekindle a past relationship. Once they pick up where they left off they realize that things are just as hot as they were before.
Trick is ready to make things more permanent but Stella is reluctant to go there. He has to convince Stella that he will always be there for her. Stella has to open up to Trick about a painful past relationship and the reasons behind her reluctance.
HOT HOLIDAY NIGHTS is a scorching hot story about a sports agent who meets two hot guys while on Christmas vacation and how they burn up the sheets.
Victoria Baldwin is a successful sports agent who goes to Hawaii to unwind for Christmas. She ends up at a surfing competition where she meets young surfer Alex McConnell who is at the top of his game. There is an immediate sexual attraction that they pursue. Even though Alex is younger, Tori has no problem enjoying his enthusiasm. Now Alex's business manager Ben Reynolds enters the picture. Tori can't believe how she is also attracted to and drawn to Ben. Alex and Ben ask if she is interested in pursuing this attraction between them. She immediately says yes. This relationship between the three is off the charts HOT. Steam rises from the pages as you read.
Alex and Ben have shared women before but this thing with Tori is totally different. Victoria has had fantasies about being with two men at once, but what she's feeling for Alex and Ben is new to her. Is it possible to be in love with two men at the same time? And if these men feel the same for her can they find a way to be together and make it work?
SUMMARY
Holiday Games
For the high-achieving Elizabeth and her husband, baseball player Gavin Riley, failure is not an option. So when it comes to making a baby, they're not about to let any holiday distractions get in the way of their necessary pleasures...
Holiday on Ice
It's the season for giving and superstar hockey player Patrick "Trick" Niemeyer is ready to give dancer Stella Slovinski his heart wrapped up in bow. But he'll have to melt the ice surrounding her heart to keep her from walking away...
Hot Holiday Nights
Christmas in Hawaii brings sports agent Tori Baldwin two presents: a young surfer at the top of his game and his business manager. But this hot threesome has to decide if the romantic wave they've caught is nothing more than a vacation fling, or the kind of love that could change their lives forever...
---
What do you think about this review?
Comments
No comments posted.

Registered users may leave comments.
Log in or register now!