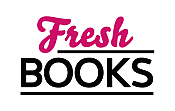 Summer Reads are HOT in July!
"It's never too late to do the right thing"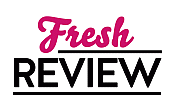 Reviewed by Monique Daoust
Posted December 23, 2016

Romance Contemporary | Multicultural Romance
Gen Gibbs was married to Riley Curry for 40 years, and one day she just had enough of him and his beloved pig, Cletus. Gen has made herself over, she is not going to kowtow to anyone anymore, and she likes the new person she's become, which does not sit well with everyone, amongst those Gen's beau Clay, and her best friend Marie, who took her in after Gen left Riley, and who has not been quite herself recently. Gen travelled alone for the first time in her life, and coming back from Washington, DC, she is met at the airport by a TC Barbour, newly hired by the small town of Henry Adams, Kansas, as the town driver. And Gen is quite pleased with the gentleman. Unfortunately, Riley got himself in hot water again, and he's convinced that Gen will take him and Cletus back, but he has another think coming.
Although STEPPING TO A NEW DAY is part of the Blessings series, anyone will be able to appreciate this fine novel. Ms. Jenkins provides enough information, mostly through dialogues, as we can follow the characters' lives. I never felt lost, and there are quite a few characters in there as well; that's what I call making one's characters distinctive. STEPPING TO A NEW DAY is impeccably paced, and flawlessly written, as expected from the brilliant Ms. Jenkins. I especially enjoyed the fact that the romance involves two older people, as both Gen and TC are in their sixties, as are other characters, which I found refreshing, as none of them are stereotypical, but people who just happen to have lived longer. The references to Morgan Freeman, my favourite actor, made me smile, as he was precisely how I had immediately imagined TC. Ms. Jenkins' writing is so vibrant, that it would be a cinch to adapt STEPPING TO A NEW DAY into a movie, and I hope someone does.
STEPPING TO A NEW DAY features characters of every age group, all walks of life, and the various personalities are particularly well-represented, notably in the excellent dialogues. Reverend Paula Grant, a very important character, a woman who always helps everyone, faces challenges of her own, as revelations from her past have her re-evaluate some aspects of her life. TC has a secret, tiny clues had been subtly sprinkled here and there, and I couldn't wait to see how it would develop, and Ms. Jenkins cleverly used the opportunity to insert a very important message in the story, which made the romance even more real, and TC more endearing, is it's possible. And although I would not deem Riley endearing, he is certainly intriguing.
STEPPING TO A NEW DAY is a genuinely heart-warming tale of a small town community; it's a simple story of ordinary people, but it's never banal, sentimental, or preachy. I felt I knew those people, I genuinely cared about what happened to them, and better yet, the author tells us that there more to come. STEPPING TO A NEW DAY is a modern saga, or more precisely, it feels like meeting old friends and acquiring new acquaintances, and I cannot wait to see what happens next.
SUMMARY
NAACP nominee and USA Today bestselling author Beverly Jenkins returns to the town of Henry Adams with a story of family, friendship, love, and second chances.
In Henry Adams, Kansas, you can't start over without stirring things up . . .
Many a good woman has had to leave a no-good man, but how many of them took a back-seat to his 600-lb. hog? On her own for the first time, Genevieve Gibbs is ecstatic, even if certain people preferred the doormat version of Ms. Gibbs. Finding someone who appreciates the "new" her has only just hit Gen's to-do list when T.C. Barbour appears in her life.
A tiny Kansas town is a far cry from his native Oakland, California, but it's just the change T. C. needs. While helping his divorced nephew acclimate to single fatherhood, T. C. lands a gig driving a limo for the most powerful woman in Henry Adams. It's a great way to meet people—and one in particular has already made the job worthwhile. All it takes is a short trip from the airport for Genevieve to snag T.C.'s attention for good.
But it wouldn't be Henry Adams without adding more drama to the mix. When Gen's ex Riley returns with his hog in tow, it sets off a chain of events that can ruin everything—unless the residents pull together once again to save the day.
---
What do you think about this review?
Comments
No comments posted.

Registered users may leave comments.
Log in or register now!