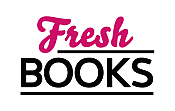 Summer Reads are HOT in July!
"A happy, sweet and sexy Chrismassy read with a very suspenseful ending!"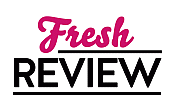 Reviewed by Monique Daoust
Posted December 20, 2016

Jolie Duval is driving to Montana to write a travel piece on the Silver Tree Guest Ranch. She is ashamed to tell her parents the reason for being there, so she says that she is writing an investigative article on an FBI case. In true city girl fashion, as soon as Jolie gets out of her car, she slips right into the arms of Thad Knight, and literally falls on him! Thad is a ranch hand, and if he weren't actually in hiding, he would allow himself to go beyond the initial flirtation he shared with Jolie. Oh, but the flesh is weak!
A CHRISTMAS SEDUCTION is such an excellent book, that it merits to be said right off the bat! When I pick up a Harlequin Blaze book, I expect a sexy read, but A CHRISTMAS SEDUCTION gave me so much more as Ms. St. Denis successfully combines sizzling heat, a riveting suspense story, and Hallmark moments. Thad and Jolie are in lust almost immediately, but it takes a smouldering while for them to do the deed, this preceded by delectable flirtation, sizzling banter, gentle ribbing, and playful encounters. I also enjoyed very much that the author showed us that Jolie is a city slicker, and did not merely told us so. Jolie and Thad have interesting backstories, that made them both very appealing; they are relatable and charming, and the sex scenes are tasteful and sinfully hot. The Christmassy parts are heart-warming without being tacky; they're like a cup of hot chocolate spiked with some adult kick.
There was a heck of a ghost from Christmas past that made me shiver, and which led to an unexpected and heart-pounding ending. A CHRISTMAS SEDUCTION is very well written, lively, fun, witty, and Ms. St. Denis doesn't needlessly dwell on the usual ubiquitous physical descriptions; she gives us just enough for the reader to have a clear picture of the characters without overdoing it. Daire St. Denis was a new author to me, and I will definitely be looking forward to her next book. A CHRISTMAS SEDUCTION is a perfect adult Christmas story!
SUMMARY
Journalist Jolie Duval has escaped her killjoy family in order to enjoy a real down-home Christmas in Montana. Hello to mountains, snow, carols, delicious cookies and…whoa, one seriously hot hunk of a cowboy. Since Jo's experiencing the whole Christmas fantasy anyway, why can't she have a red-hot holiday fling? Thank you, Santa.
Thaddeus Knight is definitely the best gift Jo has ever unwrapped. Their sexual chemistry is more intense than anything she's ever experienced. This cowboy knows when to be a gentleman—and when not to be a gentleman. But then Jo stumbles upon Thad's troubled past and his deep, dark secret. Is this man the love of her life…or the subject of the biggest story of her career?
---
What do you think about this review?
Comments
No comments posted.

Registered users may leave comments.
Log in or register now!