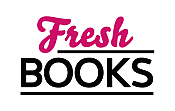 Great new reads in September
"The TV debate has only just begun!"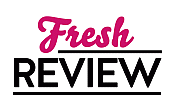 Reviewed by Monique Daoust
Posted December 19, 2016

Talk about a book sneaking up on me! I thought TV (THE BOOK) would certainly be interesting: the idea was mostly that I would read rather carefully the top 10, search for my favorite shows, read a bit here and there, and read more later on. Ha! I did have a look at the first 10 shows, and then just continued reading until I was done, and not even out of order!
As the authors point out, one must not confuse "favorite" with "best", which are not necessarily the same. Alan Sepinwall and Matt Zoller Seitz devised a rather scientific method for their rankings, and apart from the top three shows, which necessitated a bit of debate and discussions on their part, their choices are pretty much clear cut. Some of the shows considered masterpieces, and some of my "favorites" are not included for the obvious reason that they are not American, and I must agree with the authors' decision here: since they have seen everything they mention, they couldn't have possibly have watched every top ranking show from every country that might have entries.
TV (THE BOOK) is exceptionally well written, and very comprehensive. The authors clearly state what made them choose each program, what worked, what didn't, and I particularly appreciated that they also added interesting tidbits I had never heard before, such as the technical advances that were made in connection to particular programs, such as with THE LUCY SHOW. I also very much appreciated their ideal or remaining impartial in one particular case. There were some shows I had never watched before, but now I know that I will give some a try in the future. I liked how the authors remained objective throughout; I never felt forced to think differently about this or that show because they thought otherwise. Some high ranking shows, I had never seen for personal reasons, and while they laud the programs, I haven't changed my opinion. I read, agreed or disagreed, but never felt belittled because my opinion differed, and that is important to me.
It might be a detail, but I would have liked that each entry be individually numbered: the entries are listed, and not 11-50, for example. After a few, I couldn't remember where I was; all the information about the program is clearly mentioned but no the entry number, and as some entries are rather long, I forgot where I was. There are also some entertaining odds and ends, such as "Best Mustaches", "Ridiculous Names", as well as after the 100 shows, there are the best mini-series, TV movies, and live plays, and programs that are still running. Also included are an Index and an Appendix, which explains in detail how the individual shows fared in each category towards their ranking. The appendix is terrific, however if a reader has the choice, I would suggest getting the print version, as it the print is very small in the digital version, and difficult to read. TV (THE BOOK) was even more entertaining that I expected, due to the vast knowledge of the authors, but also because of the additional information they added, as well as the quality of the writing.
SUMMARY
Is The Wire better than Breaking Bad? Is Cheers better than Seinfeld? What's the best high school show ever made? Why did Moonlighting really fall apart? Was the Arrested Development Netflix season brilliant or terrible?
For twenty years-since they shared a TV column at Tony Soprano's hometown newspaper-critics Alan Sepinwall and Matt Zoller Seitz have been debating these questions and many more, but it all ultimately boils down to this:
What's the greatest TV show ever?
That debate reaches an epic conclusion in TV (THE BOOK). Sepinwall and Seitz have identified and ranked the 100 greatest scripted shows in American TV history. Using a complex, obsessively all- encompassing scoring system, they've created a Pantheon of top TV shows, each accompanied by essays delving into what made these shows great. From vintage classics like The Twilight Zone and I Love Lucy to modern masterpieces like Mad Men and Friday Night Lights, from huge hits like All in the Family and ER to short-lived favorites like Firefly and Freaks and Geeks, TV (THE BOOK) will bring the triumphs of the small screen together in one amazing compendium.
Sepinwall and Seitz's argument has ended. Now it's time for yours to begin!
---
What do you think about this review?
Comments
No comments posted.

Registered users may leave comments.
Log in or register now!