"The secrets we keep behind closed doors destroy more than families"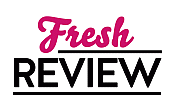 Reviewed by Lynn Cunningham
Posted December 19, 2016

Jack and Grace seem to be the perfect couple and have it all. Jack is a very successful attorney who specializes in battered women cases and he has never lost a single case in the courtroom. Grace has a younger sister with special needs that she has resigned herself to taking care of since her parents did not want her born anyway. So even though she is a lovely woman and has a decent career as a fruit buyer for Harrod's in London, she has resigned herself to being single all her life because men seem to run the other way when they meet her little sister, Millie.
Then, one day, at a lovely park that Grace takes Millie to often, she meets Jack. He is a very handsome man and quite charming. He literally swept her off her feet and, even better, he seems to love Millie, too. Within six months of meeting, they are walking down the aisle and saying "I do." They go to Thailand for a promised fantastic honeymoon.
Grace is so thrilled with the beauty surrounding her that she is totally blindsided when her new husband suddenly turns from Dr. Jekyll to Mr. Hyde. He makes it clear on the second day of their honeymoon what their marriage is actually going to be like; and it is not anything good. In fact, it is a nightmare that has now become Grace's life.
Soon, it becomes clear that once Millie turns 18, she will be moving into their huge, beautiful home and will become Jack's new victim. Grace cannot let her cherished little sister be subjected to the treatment that Jack has used on her. She has to find a way out at any costs.
BEHIND CLOSED DOORS is a compelling, nerve wracking, and downright scary book. The reason behind that is that the plot is something that could actually happen, and probably has happened many times in the real world. Grace is a very special heroine and I loved her spunk and cleverness at handling her situation.
If you like your books with tightly wound suspense, BEHIND CLOSED DOORS is definitely one for you. I could totally see this becoming a movie because the characters are so three dimensional that you can visualize yourself talking to them and interacting with them. It is also something that you will be able to completely lose yourself in once you have read the first page.
Don't miss this one!
SUMMARY
Everyone knows a couple like Jack and Grace. He has looks and wealth, she has charm and elegance. You might not want to like them, but you do.
You'd like to get to know Grace better. But it's difficult, because you realise Jack and Grace are never apart.
Some might call this true love. Others might ask why Grace never answers the phone. Or how she can never meet for coffee, even though she doesn't work. How she can cook such elaborate meals but remain so slim. And why there are bars on one of the bedroom windows.
From author B. A. Paris comes a thriller and international phenomenon Behind Closed Doors.
---
What do you think about this review?
Comments
No comments posted.

Registered users may leave comments.
Log in or register now!