"This mother-daughter writing team has found the Monkeewrench gang another dangerous adventure."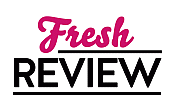 Reviewed by Lynn Cunningham
Posted December 19, 2016

If you have never read a P. J. Tracy novel starring the Monkeewrench gang, you have no idea what you are missing. Monkeewrench is a secret group of computer geniuses that have extra special skills to help where others fail. They consist of the big teddy bear of a man named Harley Davidson, Roadrunner, Annie, and Grace McBride who is sort of the leader of the group. Each of these people have superior skills and have a reason for being there.
Grace has been pursued by a ruthless killer for a long time now and never goes anywhere without her gun. Annie is a sexy full-figured woman who never lets any man near her forget just how remarkable she is. Harley had a hard life until he became a member of his Monkeewrench family and makes the most of every moment. Roadrunner is one of the foremost computer geniuses around in spite of his sort of shy personality.
In THE SIXTH IDEA, homicide detectives Leo Magozzi and his partner Gino love their work even though it is more often than not, rather depressing. Yet they are quite good at catching the bad guys, no matter who they may be. The murders happening around them at the moment all seem to be connected and a part of a super-secret government agency.
When bodies start turning up all over the city, it becomes clear that a young woman named Lydia might be at the center of everything. Not that she has done anything herself, but she does seem to be, unknowingly, a part of what is happening.
As usual of the Monkeewrench series, there is plenty of excitement, tension, and suspense in THE SIXTH IDEA as the team works with the detectives to figure out this extreme puzzle and stop the murders before they continue.
THE SIXTH IDEA seemed a bit shorter than other books in this series but it certainly was just as excellent a book as the ones preceding it. If you have become a fan of P. J. Tracy and the Monkeewrench team, you must not miss this one!
While they do not have to be read in order to stay caught up, I highly recommend that you start at the beginning book and just work your way through them. You will not regret the time spent getting caught up with these wonderful characters. In fact, just get them all at once and block some time to read. You are going to love them!
SUMMARY
The Monkeewrench crew returns in a twisty, heart-stopping new thriller.
The peaceful Christmas season in Minneapolis is shattered when two friends, Chuck Spencer and Wally Luntz, scheduled to meet in person for the first time, are murdered on the same night, two hours and several miles apart, dramatically concluding winter vacation for homicide detectives Leo Magozzi and Gino Rolseth. An hour north of Minneapolis, Lydia Ascher comes home to find two dead men in her basement. When Leo and Gino discover her connection to their current cases, they suspect that she is a target, too. The same day, an elderly, terminally ill man is kidnapped from his home, an Alzheimer's patient goes missing from his care facility, and a baffling link among all the crimes emerges.
This series of inexplicable events sends the detectives sixty years into the past to search for answers—and straight to Grace MacBride's Monkeewrench, a group of eccentric computer geniuses who devote their time and resources to helping the cops solve the unsolvable. What they find is an unimaginable horror—a dormant Armageddon that might be activated at any moment unless Grace and her partners Annie, Roadrunner, and Harley Davidson, along with Leo and Gino, can find a way to stop it.
---
What do you think about this review?
Comments
No comments posted.

Registered users may leave comments.
Log in or register now!