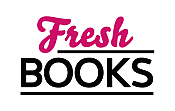 Summer Reads are HOT in July!
"Riveting debut from a refreshing suspense voice"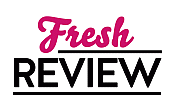 Reviewed by Tanzey Cutter
Posted December 19, 2016

Suspense | Mystery Woman Sleuth | Thriller
Marine scientist Dr. Meredith Cavallo is working temporarily as a dive master out of Key Largo, Florida, while awaiting a research assignment in Alaska. Mer enjoys her work in the Florida Keys and the people there. However, when a night charter dive on the Spiegel Grove shipwreck goes horribly wrong, she starts questioning her expertise. In saving one diver, Mer failed to assist Ishmael Styx, the arrogant leader of Spirited Divers Paranormal Scuba Team, who then disappears. This makes Mer the prime suspect in his death, even though his dive team believes the Spiegel Spirit ghost got him.
When they can't locate Ishmael's body, the local detective is suspicious that something is not right about his disappearance. But an even bigger mystery is who he really was, since the ID he left behind is fake.
As a scientist, Mer has an analytical mind, but she's having difficulty seeing the situation clearly. And it doesn't help that the behavior of some of the people involved is very baffling. Selkie, a man from Mer's past who is now her neighbor and landlord, offers his help. But all her poking around upsets the detective, who warns her to stay out of his investigation. When Mer's life is threatened, and another death occurs, she realizes more than her reputation is at stake. Now, it's even more imperative that the truth be discovered before the killer strikes again.
Using her experiences and expertise of more than two decades in law enforcement, Micki Browning expertly creates an electrifying mystery with her debut thriller ADRIFT. As a diver who lives in the Florida Keys, Browning's visual narrative is so precise, I could almost see the waves, hear the ocean and feel the hot sun and humidity of the Keys. There were many times when I was literally holding my breath during the chilling dive sequences, then gasping for air when it was safe to do so. The high level of suspense is maintained throughout ADRIFT, and the realistic characters add even more dimension to the exciting plot. I am delighted that ADRIFT is the first book in a new series, as I look forward to reading more escapades by this dynamic heroine and her unique friends. (Yes, Mer was offered the research position in Alaska, but lucky for us, she turned it down.)
Learn more about Adrift
SUMMARY
In this breathtaking mystery debut, marine biologist– –turned-divemaster Meredith Cavallo stands accused of a chi chilling crime after a dive gone wrong. But do the murky cir circumstances point to an accident, a murder, or a sup supernatural encounter?
Mer thought adjusting to a laid-back life in the Florida Keys would be a breeze. But when she rescues a floundering diver who claims to have seen a ghost, she's caught in a storm of intrigue. News of the encounter explodes on social media, attracting a team of ghost hunters who want to capture proof that a greenish ghoul haunts Key Largo's fam famed USS Spiegel Grove shipwreck.
Meredith knows the wreck inside and out, and agrees to act as their safety diver. When Ishmael, the charismatic leader of the group, vanishes during a midnight dive, everyone except Mer is convinced the ghost has claimed another victim. Topside, the tenacious detective in charge of the investigation finds Mer's involvement in both incidents sus suspicious, and her enigmatic neighbor resurrects ghosts fro from her past.
Determined to find a rational explanation, Mer approaches Ishmael's disappearance as any scientist would—by asking questions, gathering data, and deducing the truth. But the victim's life is as shrouded in mystery as his disappearance. Still, something happened under the water and before long, she's in over her head. When someone tries to kill her, she knows the truth is about to surface. Maybe dead men do tell tales after all.
---
What do you think about this review?
Comments
No comments posted.

Registered users may leave comments.
Log in or register now!