"When Abigail finds a naked man locked in a cage on a plane, she never thought it would lead to love."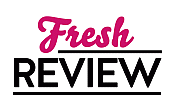 Reviewed by Rosie Bindra
Posted November 28, 2016

The last few years of Abigail Forsythe's life haven't been the best, capping things off with her mother dying. So when her best friend, Jet, who is a pilot, convinces her to join him on his next cargo flight run, she agrees, especially since they'll be going to Caracas. Stowed away in the cargo plane, hidden from Jet's clients, the last thing Abigail expected to find in the dark is a naked man who is unconscious and also locked in a cage. Thinking to help him get away from his kidnappers, Abby finds herself in need of a rescue when the naked man jumps from the plane, taking her with him.
When Tomasso Notte was drugged and put into a cage by his captors, the last thing he expected to wake up to was his life mate. Needing to escape and protect his mate, Tomasso did the only thing he could and jumped out of the plane. Now stuck in a jungle, in the blistering heat with no way of knowing how far they have to go until they find help, Tomasso not only has to fight his growing need for blood but also worry about where his kidnappers are and if they're still pursuing him. Having his mate by his side though makes everything better. Now if they can only survive long enough to begin enjoying all the things Tomasso is dreaming about doing to Abby.
When I finished reading Lynsay Sands' RUNAWAY VAMPIRE, which is about Tomasso Notte's twin brother, Dante, I felt like I had only gotten half a book, especially with the cliffhanger ending. The twins have always been together in all their previous interactions with readers so it didn't seem right to have a book where the brothers are separated. IMMORTAL NIGHTS gives readers the second half of the story that began in RUNAWAY VAMPIRE and fans of the Notte twins are going to love it. There's plenty of adventure to be had and Sands introduces us to a new diabolical villain who is sure to keep our delectable vampires busy while introducing us to a slew of unique and interesting new characters.
With a new villain in play, I'm hoping Sands doesn't forget about the no fangers and Stephanie, who's story I know many readers are waiting for. Sands doles out little tidbits on Stephanie every so often and it's just enough to keep readers curiosity peaked. If Sands has plans to write more about this character, it'll be interesting to see how Stephanie disrupts the immortals lives and what kind of power she might bring with her.
When it comes to fun and flirty paranormal stories, no one does it better than Lynsay Sands. Even though with IMMORTAL NIGHTS we are now on book twenty-four in thee series, she manages to keep things fresh and readers engaged. And with the aforementioned new characters coming onto the scene, I think Sands is going to have enough material to keep readers happy for many years to come.
SUMMARY
In a sizzling new argeneau novel from New York Times bestselling author Lynsay Sands, an impulsive rescue pairs a sexy immortal with the woman made to be his for eternity
Abigail Forsythe's life hasn't been easy lately. Still, if there's one thing guaranteed to take her mind off an empty bank account and abandoned dreams, it's a naked man locked in a plane's cargo hold. A very big, incredibly gorgeous naked man. And when instinct prompts her to free him, Abigail must rely on this stranger for survival . . . a stranger who leaves her thrumming with need every time they touch.
Tomasso Notte knows he's found his life mate in Abigail. Now he just has to hold on to her. They're miles from civilization, hunted by his kidnappers. Abigail has no idea of Tomasso's abilities, or of how intensely pleasurable their unique connection can be. But he's about to show her, beginning with one wild, hot, immortal night . . .
---
What do you think about this review?
Comments
No comments posted.

Registered users may leave comments.
Log in or register now!