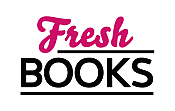 Great new reads in September
"Can writing spy novels be more perilous than spying?"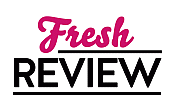 Reviewed by Monique Daoust
Posted November 28, 2016

THE LOOKING GLASS WAR, which I had read as a teenager, changed my life: John le Carré is basically why I never pursued the idea of writing a spy novel; no one equals Mr. le Carré when it comes to spy novels, and I have been a fan since that day. Not only are his books immensely captivating and realistic, but he is also one of the greatest modern wordsmiths of the English language. Of course, the authenticity of John le Carré's oeuvre resides in the fact that he did work for a short time for the British Intelligence Services. While I knew even before going in the book that the author would never reveal any secrets, THE PIGEON TUNNEL was a dream come true for me.
THE PIGEON TUNNEL is a book that, after reading only a few pages, I knew I would reread. The provenance of the title alone exemplifies all that defines John le Carré and his books. THE PIGEON TUNNEL is not a linear memoir. As the subtitle to the book makes it clear, it is a collection of stories from his life, tidbits chosen for various purposes, some old articles augmented with additional notes. The tone of the book is that of taking tea with an admired and learned close acquaintance; not precisely a friend because there always remains some a deliberate vagueness at times between what is said and what is not. Everyone will be able to enjoy this THE PIGEON TUNNEL, however some events and characters will have the author's fervent readers drooling in anticipation.
Whether compassionate or detached, bitingly sarcastic, or insightful and introspective, Mr. le Carré comes off as surprisingly humble, given his astounding success, and even candid while recounting events whose facts might have been doctored, either by necessity or time, as the author himself mentions. I will only point out some of my favorite chapters of THE PIGEON TUNNEL, otherwise this review could reach the word count of a novella.
My favorite chapters are possibly those when Mr. le Carré, while doing some research, spoke with PLO leader Yasser Arafat, the circumstances and the meeting itself are completely surreal. There are also the few paragraphs concerning the author's thoughts on the infamous double agent Kim Philby; although a very short passage, they provide much food for thought; I would have wished for a tad more, but those who have read Mr. le Carré know better. I was astonished that the author had only visited Russia in 1987 and 1993, even though he had been out of service for decades. His astute observations on the political climate and the spying world are eye-opening, as are his encounters with the Russian Mafia bosses, which are at the same time terrifying and hilarious.
As an added bonus, Mr. le Carré mentions books and authors whom he knows, knew, or were of professional interest to him, and thus nosy readers such as myself found more to read about this fascinating world. Unless it's deliberate -- and it probably is -- doing research for spy novels seems almost as dangerous as being in the field. Almost. If I have only one wish it is that John le Carré, in addition to his marvelous novels, will grace us with more volumes of his memoirs, as there is still so much more to be told, even with so many obligatory omissions.
SUMMARY
The undisputed master of the espionage genre—one of our greatest living writers—tells his life story for the first time.
Though John le Carré has spoken widely about his work and the numerous film and television adaptations thereof, he has always been less inclined to speak about his own life experiences—until now.
From his years serving in British intelligence during the Cold War to a career as a writer that took him from war-torn Cambodia to Beirut on the cusp of the 1982 Israeli invasion to Russia before and after the collapse of the Berlin Wall, le Carré has been at the center of many of the key conflicts and political shifts of the last seven decades. In this series of fascinating vignettes, le Carré is as funny as he is incisive, reading into the world events he witnessed the same moral ambiguity with which he imbues his novels. Whether he's writing about the parrot at a Beirut hotel that could perfectly mimic machine gun fire; visiting Rwanda just after the genocide; the courageous female aid worker who inspired the main character in The Constant Gardener; or his friendship with Alec Guinness, the star of the legendary BBC adaptations of Tinker Tailor Soldier Spy and Smiley's People, he brings the reader into each new scene with his characteristic deftness and flair, at once entertaining us and making us think anew about events and situations we believed we understood.
Offering a rare window into the life and work of a master, The Pigeon Tunnel is an instant classic; the only account of John le Carré's fascinating life written in the author's own words.
---
What do you think about this review?
Comments
No comments posted.

Registered users may leave comments.
Log in or register now!