"Loving again can be as beautiful as falling in love for the first time"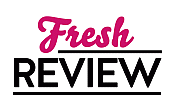 Reviewed by Bharti C
Posted November 25, 2016

Holiday | Romance Contemporary
MIRACLE ON 5TH AVENUE is the third in the romantic, sexy From Manhattan with Love series by Sarah Morgan. The series is about three best friends from Puffin Islands, a small island on the coast of Maine, who move to New York to make a life for themselves in the big city. The friends are closer as ever and make a go for it by starting their own events and concierge services company while dreaming of finding love on the side. All three books in the series can be read as standalone however the reason you should read the first two is besides the three best friends there are other characters that appear in all the stories. Also, it will give you a better understanding of Eva\'s character; same is applicable for whichever friend\'s book you pick up first and it is such a romantic and beautiful series that it will definitely put you in a good mood once you\'ve read them all.
In MIRACLE ON 5TH AVENUE we see a different side of Eva, who so far has come across as a bright, bubbly full of sunshine and hope character. Since this is her love story we see her flaws, quirks and qualities up close. Eva\'s character is not complex but has different layers and yet there is a beautiful simplicity to her. Being a true romantic and believer in love, Eva, despite feeling lonely, after her grandmother\'s demise, hopes to find the love of her life this Christmas. Just a month before Christmas Eva takes up a job offer from a friend Mitzy, who happens to be the grandmother of the reclusive bestselling author Lucas Blade. Mitzy wants Eva to decorate home for holidays and stock the fridge with food while Lucas is away at a writing retreat. Eva takes it up but doesn\'t look forward to it with her usual optimism to spend time alone, house sitting, decorating and cooking while New York braves a blizzard like snowfall. Braving loneliness, Eva, hands full with shopping, heads to Lucas\'s empty apartment only to be taken by surprise; she soon finds Lucas is hiding in the apartment and not in the least welcoming of her.
What happens next is Eva ending up staying to complete the job and Lucas despite his agitation warming up to her. Soon the unwelcome guest turns into a muse for the writer who is facing his worst writers block. Eva is optimistic and has a happy nature but we soon see that she is not all sunshine and has her moments of sadness and gloom. Lucas, on the other hand is more of a pessimist. He doesn\'t see love the way Eva does and soon that causes clashes between them, which I see more as amusing tiffs between two people who are attracted to each other but don\'t want to acknowledge it out loud. Soon they fall for each other but when Eva bravely confesses her love for Lucas, his fear makes them go their separate ways. What happens next is how they break the emotional walls around them and give each other a chance. Having read the other books in the series I thought Eva will be all bubbly and happy however she was not all happy and chirpy. The fact that she had darker moods, fears and quite a few crying moments made her character more likeable and I enjoyed her romantic side as much as her logical and sad, gloomy moments.
MIRACLE ON 5TH AVENUE will show you how love happens more than once and there are different types of romantic love too. Set in the wonderful backdrop of New York during Christmas sprinkled with snow and festive cheer, MIRACLE ON 5TH AVENUE will shatter your doubts about loving a second time. You will enjoy the tension and thrill between Eva and Lucas and by the end of it will believe in loving again after a heart break you thought was the end of love in your life.
SUMMARY
Hopeless romantic Eva Jordan loves everything about Christmas. She might be spending the holidays alone this year, but when she's given an opportunity to housesit a spectacular penthouse on Fifth Avenue, she leaps at the chance. What better place to celebrate than in snow-kissed Manhattan? What she didn't expect was to find the penthouse still occupied by its gorgeous–and mysterious–owner.
Bestselling crime writer Lucas Blade is having the nightmare before Christmas. With a deadline and the anniversary of his wife's death looming, he's isolated himself in his penthouse with only his grief for company. He wants no interruptions, no decorations and he certainly doesn't appreciate being distracted by his beautiful, bubbly new housekeeper. But when the blizzard of the century leaves Eva snowbound in his apartment, Lucas starts to open up to the magic she brings…This Christmas, is Lucas finally ready to trust that happily-ever-afters do exist?
---
What do you think about this review?
Comments
No comments posted.

Registered users may leave comments.
Log in or register now!