"Sometimes the truth really does hide in plain sight."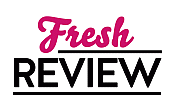 Reviewed by Lynn Cunningham
Posted November 19, 2016

Young Adult | Young Adult Suspense
Teenager Lana's life has been less than wonderful during the last several months. Actually, it had begun years ago when her mother committed suicide in front her. Then, her father met and married a nice woman who came along with a son who is two years older than Lana. Ben and Lana form a fast and close relationship that Lana really loves. Things had been pretty good for her until she hit about 14. That was when her best friend, Becca, started blowing her off for the "cool" crowd. Everything is fine, though, because Lana makes another best friend, Willa. They have the same goals in life and spend lots of time together.
Things change drastically during the beginning of their last summer before graduating and going off to college. Ben is murdered in a rather bizarre manner right in front of Lana. His body is never found and his mother is so shattered that she is placed in a psychiatric home so that she can recover. Even worse, Lana cannot seem to remember what happened that night.
Suddenly, Lana is being courted by Becca and her circle friends. Not only that, but Josh, a guy she has carried a crush around for years, is finally starting to notice her. Of course, she still has a lot of pain to deal with regarding the loss of Ben, but it is starting to feel right to her that she lives again.
It is during an outing with those friends at a local swimming place that Lana's life seems to flip again. She dives from a cliff and finds a body trapped underwater. When the body is brought up, the young woman turns out to be Maggie, Ben's ex-girlfriend, who had also been there the night Ben was killed.
From there, things get really weird, but it does not stop there. When there are more deaths around Lana, she realizes that it is vital for her to regain memories of her past if she is to have a future.
THE TELLING is a captivating novel that was probably written for young adults but I feel that it is a book that adults of all ages will enjoy. Creepy and strange, Alexandra Sirowy has crafted a story that will enthrall readers right up to the very end. I was a bit unhappy to see the ending even though everything was explained by then. I just still wanted more.
Many times, characters in books geared for young people are a bit too overdone; like adults that are really trying to be "cool," but are coming off as trying too hard. Ms. Sirowy makes her young characters actually sound and behave the way you would expect them to be in the real world. Not only that, but THE TELLING is a story that is so compelling and mysterious that I had a hard time leaving it to do things like laundry, cooking, etc.
Something you need to understand with THE TELLING is that nothing is what it seems to be. When you are positive that you know what is happening; you will find that you could not be more wrong. THE TELLING is a book that makes you want to leave all the lights on, all the doors locked and constantly keep looking over your shoulder. You're going to love it!
SUMMARY
A chilling new novel about a girl who must delve into her past if she wants to live long enough to have a future when a series of murders that are eerily similar to the dark stories her brother used to tell start happening in her hometown.
Lana used to know what was real. That was before, when her life was small and quiet. Her golden stepbrother, Ben was alive. She could only dream about bonfiring with the populars. Their wooded island home was idyllic, she could tell truth from lies, and Benís childhood stories were firmly in her imagination.
Then came after.
After has Lana boldly kissing her crush, jumping into the water from too high up, living with nerve and mischief. But after also has horrors, deaths that only make sense in fairy tales, and terrors from a past Lana thought long forgotten. Love, blood, and murder.
---
What do you think about this review?
Comments
No comments posted.

Registered users may leave comments.
Log in or register now!