"Dollmaker is perfect for fans of romantic suspense"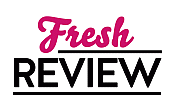 Reviewed by Magdalena Johansson
Posted November 15, 2016

Mary Burton is an author that I've been curious to try out, but I've also been a bit cautious since romantic suspense is a genre that I've had some problem with, often it's too much romance and too little suspense for my taste and with flat characters. So, THE DOLLMAKER is my introduction to Mary Burton's world and I'm glad to say that it worked fine.
Dr. Tessa McGowen has just arrived back home after being away a year in Vietnam working to identify remains of American soldiers. She left behind her husband, Dakota Sharp, who is suspecting that she now will file for divorce. She left him because of his tendency to be a workaholic. And, in her new job as a forensic pathologist she will have to work with him since he works with the Virginia State Police. Then, a body of a woman with altered face to resemble a doll is found and soon it's clear that the Dollmaker is not finished with just altering one woman into a doll, he is after other women and could Tessa be in danger?
THE DOLLMAKER is the second book in The Forgotten Files series, but you can read this one without having read the previous book. I know because I haven't read A href="http://freshfiction.com/book.php? id=82417">THE SHARK. However, I do want to read it now after finishing THE DOLLMAKER. I do have some issues with this book, mainly it's very predictable, the whole case, the identity of the first woman, how the Dollmaker chooses them and the identity of the Dollmaker. I had an inkling of whom it would be quite early one and it turned out I was right. However, the book also had well- developed characters. Tessa and Dakota's struggle with their marriage and working relationship felt real. He worked too much and his loss of a sister twelve years ago still hurts him. I love the fact that in this book Tessa is the one more interested in giving their marriage another chance. Often, I feel when I read romantic suspense is that the man is the one pursuing the woman, here the situation is definitely not so.
So, THE DOLLMAKER may lack many twists and turns, but it has genuine characters and for me is a real treat since I have read so many romantic suspense books with flat characters. I would have loved some additional complex spins to the story, but still, I found the book to be enjoyable and recommend it. Now, I've got to go read THE SHARK
SUMMARY
Dr. Tessa McGowan had never seen anything quite like it. But the mutilated bodies on her exam table tell a stunningly macabre tale: someone with a twisted mind is kidnapping women and altering their faces to resemble real, life-size dolls. As a forensic pathologist, it's her job to aid the agent leading the case—even if that agent is her estranged husband.
Twelve years ago an unspeakable tragedy destroyed Dakota Sharp's world. Haunted by the ghosts of his past, he's devoted himself to capturing killers. His only regret is that it cost him Tessa. Now, as the Dollmaker case brings them together—and raises his suspicions that he's crossed paths with this deranged psychopath before—they may just have their second chance. But it seems Dakota's not the only one who wants to make Tessa his own…
She may be the Dollmaker's next target, but Tessa has no intention of winding up as another toy on his shelf. Can she and Dakota stop this ghastly killer before his next deadly playdate?
---
What do you think about this review?
Comments
No comments posted.

Registered users may leave comments.
Log in or register now!