"A treasure hunt, a kidnapping and a scorching romance. It doesn't get any better."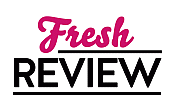 Reviewed by Rosie Bindra
Posted October 31, 2016

Romance Suspense | Romance Military
Maddy Powers still has nightmares about her terrifying ordeal when she was held hostage on a yacht after attempting to help some men. The one bright spot on that grim day was her rescuer. After being kissed senseless by the ex-Navy Seal, Maddy can't stop thinking about him. Though they email often, Maddy is determined to explore the chemistry she experienced with him on the yacht. Orchestrating a trip that will get her close to him, Maddy never thought she'd be in that kind of danger again until a few men show up and attempt to kidnap her again. This time though, there are teenage lives hanging in the balance.
Bran Palladino can't stop thinking about Maddy and lives for the emails she sends him. When he finds out she's going to be visiting near him though, he's reluctant to see her. Bran has a secret that prevents him from pursuing Maddy the way he wants. When he reluctantly arrives on the island Maddy is visiting, he's shocked to see that she is once again in danger. Determined to keep her safe while he goes to rescue the girls being held captive, Bran knows he has to keep his distance from Maddy, for her own good. By the time he realizes that the last thing he wants from Maddy is distance, it may be too late for all of them.
Since I knew DEVIL AND THE DEEP was the second book in Julie Ann Walker's Deep Six series, I made sure I read the first book, which turned out to be a good thing as Maddy and Bran's story actually started there. The chemistry between these two characters was hot in the first book and in their own story, it's off the charts. I admit the dialogue got to be a bit cheesy sometimes but the story more than made up for it. Walker's secondary characters, Mason and Alex, even stole the spotlight from our main characters at times. I really hope their story is next.
DEVIL AND THE DEEP is humorous and full of witty banter, which readers could feel occasionally clashes with the seriousness of what's going on around the characters, but I think it's a great way to off set all the tension that is being built up. Though we're only two books deep into this series, I'm already hooked on the treasure hunt thread that seems like it'll be running throughout the entire series. Though I'm in no hurry to see this series end, I am very much looking forward to future treasure hunts and the ultimate reveal.
SUMMARY
The former SEALs of The Deep Six return in a sizzling series from New York Times and USA Today bestselling author Julie Ann Walker.
A COVERT MISSION
Maddy Powers's life revolves around cocktail parties, political fundraisers, and charity events - but she can't forget the daring former SEAL who appropriated her father's yacht a few months ago ... or the scorching kiss they shared before he disappeared into the deep blue sea.
SPARKS A FLAMING DESIRE
Bran Pallidino carries a dark secret behind his lady-killer eyes - one that keeps him from pursuing a serious relationship with Maddy. But when she's taken hostage during a trip to the Dry Tortugas, the men of Deep Six Salvage drop their treasure hunt for a sunken galleon and embark on a dangerous mission to save Maddy.
WITH EARTH-SHATTERING REPERCUSSIONS
As they fight her merciless kidnappers, they discover this isn't a simple hostage situation, but something far more sinister. Passion boils between Bran and Maddy, but what good is putting their hearts on the line if they don't survive the dawn?
---
What do you think about this review?
Comments
No comments posted.

Registered users may leave comments.
Log in or register now!