"Exciting new series from best-selling author, Lindsay McKenna!"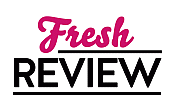 Reviewed by Viki Ferrell
Posted October 27, 2016

Western | Romance Contemporary
Shiloh Gallagher has lived the past six months in fear for her life. She's become a captive in her own apartment in New York City. Someone has been stalking her, and she can't get the local police to believe her. Deciding she is at a breaking point, Shiloh contacts her mother's friend Maud Whitcomb and asks if she can visit her ranch in Wyoming for a couple months. Of course Maud welcomes Shiloh with open arms. Shiloh is a romance writer, a New York Times best- selling author, but she has not been able to write since this stalking began. Perhaps a change of scenery is just what she needs.
Roan Taggart, a wrangler at Maud's Wind River Ranch, picks up Shiloh at the Jackson Hole Airport. He can see right away that she is very frightful, but he also feels a connection with Shiloh. He wants to help her heal. At the ranch, Shiloh shares an employee house with Roan. What a contrast in personalities! Shiloh is filled with "words" (naturally, being a writer) and Roan is a man of very few, but they make the situation work. As Shiloh opens up to Roan that she feels she is being stalked, he vows to protect her. But can he actually do that on this hundred- thousand acre ranch?
Lindsay McKenna brings us a brand new series set in Wyoming. WIND RIVER WRANGLER is another dynamic romantic suspense story, with a little military flare thrown in for good measure. Roan is an ex-Army Special Forces operative and a great distraction for Shiloh. He's calm, centered, and serious. Roan is a good listener, is hyper-sensitive to Shiloh's feelings and seems to know just what she needs to comfort her in her turmoil. Shiloh is a very resilient, multifaceted, although broken, character who is trying to escape several tragedies in her past and move on from them. She needs to find hope and healing and be able to write again. Ms. McKenna focuses on building a relationship between Roan and Shiloh before the story line moves into suspense mode. But when it does, it is fast and furious. You can never go wrong with Lindsay McKenna novel!
SUMMARY
From the moment Roan Taggart picked up the pretty redhead at the Jackson Hole airport, his training and experience told him she was spooked. She's left New York City to visit the Wind River Ranch, where Roan is a wrangler, and just as he can pick up a horse's mood, he can feel the tension coming off her body. And that vulnerability is triggering all his protective instincts...
Shiloh Gallagher likes the gray-eyed cowboy's dry humor— and the Special Forces background that lends him a stoic, powerful presence. But she's been scarred by trauma and her mother's murder . . . and knows a strong man can be dangerous. She came to wide-open Wyoming to flee a threat that's left her unable to write her novels. Now, as she rides horses with Roan and helps him build an isolated cabin, she's slowly letting down her guard. But danger has followed her west, and they won't have a future together unless they defeat a killer from her past…
Excerpt
The hair on the back of Shiloh Gallagher's neck stood up.

DANGER!

The late May weather was warm, inviting and she'd been dying to get out and do her daily jog in Central Park. People were all around her, the slopes and flatter areas lavished with rich green grass, the trees sporting Spring growth. Her pace slackened on the concrete sidewalk, the sensation making her feel someone was nearby, watching her, wanting to hurt her. Threat flooded her.

Anxiety gut punched her as Shiloh's gaze ferreted to the right, swiftly to the left, over her shoulder and then, looking straight ahead. Why was this happening? She wanted to cry out in fear and frustration. For months, someone had been stalking her. She didn't know who. Only of late, she would rather remain in her apartment in Manhattan than venture outside because he followed her. He was close and she could feel it, feel his hatred of her, wanting to hurt her, kill her... The sensation was so visceral it nearly made her freeze with terror every time it happened. No matter when she left the safety of her apartment, HE was there. In the shadows. Unseen. Watching…just watching her. Now, Shiloh knew what it was like to be an animal being stalked by a predator. It was life-changing. It had turned her entire way of living inside-out, helplessness invading her in every possible way. She couldn't fight a shadow. Whoever it was? He was invisible, no matter how hard she tried to seek him out and find him staring back at her. In all those months, she'd never saw her stalker.

But the day was so warm, so inviting and she HAD to escape the apartment which had become her prison! Shiloh felt as if she spent one more hour in there, she'd go insane. There were other joggers around her, mother's walking with a child, or a baby in a stroller or someone walking their pet on a leash. Central Park was busy on this Saturday at noon, everyone taking advantage of the warm weather.

Her heart was pounding and it was from adrenaline. Fight or flight? Should she run? Should she stop, find the bastard who was doing this to her? Confront him? Gulping against a dry throat, Shiloh couldn't tell WHO it was. There were at least fifty people right around where she was jogging. The lake was off to the right, reflecting the blue of the sky, looking so calm and beautiful. Trees were in groves here and there. It looked so bucolic.

But it was dangerous. To her.

WHO was following her? And why? Why? Who was scaring her so much she had gotten writer's block? She had a book contract that had to be finished and she hadn't written a thing in the last three weeks. Afraid to call her editor at the publishing house, Shiloh wanted to scream and run away from it all. Even now, she was a prisoner in her mind despite how big Central Park was. Rubbing the back of her neck, her red ponytail swinging back and forth behind her, she speeded up. It FELT as if a pair of predatory eyes were following her every move right this instant. How could that be? She'd entered the glade and her hair stood up. He was HERE. Now.

Would he jump her? Beat her up? Kill her?

Her gaze snapped to a bunch of flowering bushes that she had to run past up ahead. Was he waiting in there for her? To grab her and drag her back into the thick foliage so that no one could see her being beaten? Raped? Murdered? All the above?

Oh, God, her creative mind was going wild with a hundred thoughts circling in her head. None of them good. Picking up her pace, Shiloh wanted the safety of two lean male joggers who were just ahead of her. There was safety in numbers. She would maintain that pace with them through that thicket area in case her stalker was waiting to jump her in that shadowy, deeply shaded area.

Adrenaline was crashing through her and she maintained her speed and listened to the slap of her Nike running shoes hitting the concrete sidewalk. Her eyes narrowed as they approached the bushes. Her gaze darted to every dark spot along the trail. Every tall, thick bush looked like a man hiding, waiting to jump out and nab her.

Sometimes, she hated being a writer. Her mind was never still, always pregnant with ideas, with what if's and possibilities. She jogged to the other side of the sidewalk, feet on the edge of it, watching the brush, the shadows, the dancing play of light and dark among them. Her hair was still standing up on the back of her sweaty neck. It meant she was in danger.

A lump started forming in Shiloh's throat and she wanted so badly to scream. The two male joggers in front of her didn't even seem to be aware of her. Feet slapping down rhythmically, within a minute, Shiloh was safely out of the area. Now, straight ahead it was flat an there were lots of people with blankets spread out on the green grass, having a picnic. Children were running, laughing and shouting at one another. A Golden Retriever galloped eagerly after a red ball thrown by her owner. It all looked so happy.

And she was terrified. Already, Shiloh was thinking of how to get back to her apartment and avoid this area on the way back. Slowly, the sense of dread and danger began to ease out of her. By the time she was another quarter of a mile away from that darkened area, still following her male joggers, Shiloh began to breath a sigh of relief.

But the stress, the strain never really left her. Her stress would never leave. It was just a question when it would suddenly sharply spike upward or when it would jag up and down in her at other times. She would have to find another jogger on the way back because she'd have to retrace her steps in the opposite direction to go home. It would give her stalker a second opportunity to grab her. Oh! If only her too-fertile imagination would just turn off! But it wouldn't.

By the time she reached _______, she'd been ready to rest and crop down to a cooling walk. Shiloh tried to move her mind to the happy people around her who were utilizing Central Park. Forcing herself, she remembered happier times, hoping it would stop the adrenaline surge within her. Already, she knew from too many times before that once the adrenaline shot into her bloodstream, the jittery, charging effects to get her out of danger's way, would only last so long. And then, she'd crash. There was an ice cream vendor ahead, and an empty park bench nearby. Digging into her small purse she kept pinned on the inside of her waist band, she went and bought herself a strawberry ice cream cone.

Just licking the sweet, cold cone, settled her nerves. She kept looking around. To her relief, her neck hairs hadn't raised in alarm. At least, not yet. She sat on one end of the dark green metal bench, out in the sunlight, absorbing the heat and light. It felt so good to feel a breeze against her skin, the heat of the sun embracing her compared to being stuck inside her parent's apartment. She loved where she had been born and grew up. She missed her parents more than she could ever put words to it.

Closing her eyes, she licked the ice cream, focusing in on it, not her grief and loss. She had no one to help her out of this present predicament. The New York City police laughed at her calling them to say someone was trying to break into her apartment. In her mind, she replayed it because it was always the same.

Some beat cop would answer her door and she would answer. He had his pad and pen out, ready to take her report.

"There's some one stalking me, officer."

"How do you know, ma'am?" He wrote down her reason for the call.

Shiloh stood in the doorway, furtively looking up and down the quiet, empty hall. "He was at my door."

"How do you know that?"

"The knob kept turning."

The officer looked down at the knob. "Did you see the person through the peep hole in your door?"

"Uh…no," she stumbled. Gesturing to her desk that sat at a window, frilly white curtains across it, making the light scatter, she said, "I-I heard it and then turned, seeing it turn back and forth."

"Why didn't you get up and go look?" the officer demanded, giving her a look of disbelief.

"I-I was scared, officer. I had this worry he had a key to unlock it and if I went near the door to look through the peep hole, I knew he'd opened it and push his way in here." She licked her lips, her voice growing scratchy. "This has been going on for months! I'm so scared. I need help. I need this to stop. I want my life back."

The officer scowled. "Well, ma'am, I can't help you if you can't get up and come look through your peep hole." He studied the door knob.

"This isn't the first time I've called the police. The last time they came, they brushed the doorknob for fingerprints."

"Yeah? What'd they find?"

"Nothing," she admitted bleakly. "It was clean."

"What were you doing home at the time this incident occurred?"

"I was revising one of my chapters of my book for my publisher," and Shiloh pointed toward the desk that had scattered paper across it.

"You're a writer?" He began writing again.

"Yes."

"What kind?"

"I write fiction, officer."

"I don't recognize your name," he said. "Do you have a pseudonym you write with?"

"I do," and she told the officer.

"Still don't recognize your name and I'm a pretty heavy reader."

"I write romance novels, officer. I'm sure you probably don't read that genre." She saw him suddenly grin, amusement in his eyes.

"A romance writer? You write that sexy trash?"

Bristling, Shiloh snapped, "I write stories that have a happy ending, officer."

"Hmmm, okay. So, you're a writer and you probably have a pretty wild imagination. Wouldn't you say?"

Anger started percolating through her. "Only when it comes to writing books." She jabbed her finger down at the doorknob. "I saw it being twisted back and forth. I heard it. It went on for ten minutes. I was so scared…" She saw the officer's mouth crook, his eyes going flat. Her stomach dropped with fear. Not again. Every time she called the police, they didn't believe her. When they found out she was a romance writer? She could feel their derision toward her, telling her either in blunt New York style that it was all in her pretty little head or just walking away without a word. Some of them laughed at her. One suggested she was horny and maybe police were a turn on for her? Was she sure she heard something? Mortified, Shiloh had stopped calling them. The humiliation, being treated as if she were stupid, a woman who made things up, was just too much for her to handle any longer.

"Unless you want to pony up to that peep hole," the office said flatly, gesturing toward it, "there's nothing I can do. I need an identification. Without that, I'm helpless, Ms. Gallagher."
---
What do you think about this review?
Comments
No comments posted.

Registered users may leave comments.
Log in or register now!