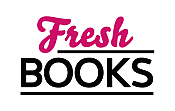 Great new reads in September
"Dog lovers will adore this tale"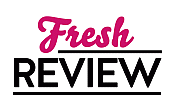 Reviewed by Patricia (Pat) Pascale
Posted October 26, 2016

Non-Fiction Memoir | Non-Fiction Pet-Lover
A recent Ohio college graduate, Julie Barton, 22, is living in Manhattan. She is heading to her apartment from her job in SoHo as assistant editor to a book publisher. Filled with anxiety, Julie has concerns about being able to make it the six blocks to her pad. She is edgy and feeling down. Is it the culture shock of living alone in the Big apple? Or is it the heartbreak of the difficult breakup with her musician boyfriend, Will? She feels alone, insecure and something dark and frightening is churning inside her mind. Reaching her apartment, she goes into the kitchen to heat a pot of pasta for her dinner. Exhausted she slips down onto her kitchen floor and falls asleep. Waking up there the next morning, she smells the burnt pot. Still upset, she telephones her mother for assistance. No hesitation there. Her mother drives from Ohio to NYC to bring Julie home and to help, hopefully.
Back home, there is no help for Julie. She sleeps all the time, refuses to talk about her concerns. She falls deeper into the black pit of depression. When she sees a Therapist she feels comfortable talking to, she tells her about the mental and physical abuse she suffered from her older brother, Clay, during their childhood. He beat her, kicked her and called her foul names. Julie sought help from her mother and father but they were unable to cope with the problem and just wished it away. Julie was looking for love from her brother, tried to talk to him with no luck, and her low esteem intensified. Her poor choices with her relationships with men further contributed to her unfavorable image. Ending it with Will had shattered her.
Julie decides she wants to get a puppy. She locates one and her first meeting with Bunker, the sweet Golden Retriever was precious. He came over to her, sat at her feet and stared into her eyes. It was obvious he picked Julie and it was the start of a close and loving relationship. With Bunker by her side, adoring her no matter what, Julie began the slow path to forgiveness, love and curing a broken heart. A new beginning where they found trust, love and joy!
One day and old girlfriend calls and asks Julie if she would like to share a house together with her and two others in Seattle. Never feeling Ohio was for her, Julie decides she and Bunker are ready for a new adventure. What joy they find living in the Love Shack and in Seattle. New friends, a new job, the start of a very special relationship with Greg, and her dog angel always near her. Soon forgiveness replaces bitterness. followed by what she always yearned for: LOVE. Julie Barton writes a brave and beautiful memoir that touched my heart. In DOG MEDICINE, she paints a clear picture of the dark pit of despair in the brutal disease of depression and sibling abuse that scarred Julie's soul. My thanks for her outstanding contribution in sharing her story. I will recommend this book to everyone and give it five stars. To those of you who love dogs, it is a must read and one you will think about long after you close the last page. Good boy, Bunker!
On a personal note, my husband and I are dog lovers and have our very own angel that picked us and has brought us total devotion for 13 years. Buddy brings a smile every day, rain or shine, and never fails to "make our day." I actually read most of this heartwarming book to my husband and we laughed and cried together. It is our treasure, to be re-read again and again. Thank you, it Julie, for sharing your tender story of healing, and the power of love between you and Bunker. To Greg, who I adored from his first introduction, you are so special. Didn't you hear me cheering so loudly for you always? Once in awhile a book comes along that melts my heart and DOG MEDICINE does it for me. BEST read for me this year. Thank you, Julie Barton, I am a fan always.
SUMMARY
An honest and deeply moving debut memoir about a young woman's battle with depression and how her dog saved her life

"Dog Medicine simply has to be your next must-read." —Cheryl Strayed

At twenty-two, Julie Barton collapsed on her kitchen floor in Manhattan. She was one year out of college and severely depressed. Summoned by Julie's incoherent phone call, her mother raced from Ohio to New York and took her home.

Haunted by troubling childhood memories, Julie continued to sink into suicidal depression. Psychiatrists, therapists, and family tried to intervene, but nothing reached her until the day she decided to do one hopeful thing: adopt a Golden Retriever puppy she named Bunker. Dog Medicine captures the anguish of depression, the slow path to recovery, the beauty of forgiveness, and the astonishing ways animals can help heal even the most broken hearts and minds.
---
What do you think about this review?
Comments
1 comment posted.
Re: Dog lovers will adore this tale

thanks
(Pavan Kumar 3:56am October 26, 2016)
Registered users may leave comments.
Log in or register now!