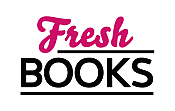 Summer Reads are HOT in July!
"The dog show ladies head to Kentucky in their latest adventure"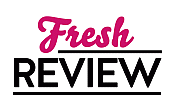 Reviewed by Clare O'Beara
Posted October 26, 2016

To those of us who have been following single mother Melanie Travis and her journey, from owning her first Standard Poodle to being at the heart of a loving family with five champion dogs, another book is a boon. LIVE AND LET GROWL starts with Melanie, her new husband Sam and two sons, celebrating a birthday. Her first large black dog Faith was acquired at the instruction of Melanie's indomitable Aunt Peg. However, in a new departure Peg announces that she has taken ownership of a retired racehorse in Kentucky.
Authors like Laurien Berenson with a successful long- running series always have to come up with some new direction that keeps the series fresh while holding true to the characters and circumstances. Peg insists that Melanie come with her during a break from teaching, leaving cold Connecticut behind as they head south with a car full of Poodles. The racehorse, Lucky Luna, is a broodmare, an inheritance from a friend. The two ladies don't know much about horses, but of course Peg knows someone in Kentucky from dog shows; Miss Ellie Wanamaker, another fine senior lady, who keeps Jack Russell terriers. From pedigree stables to nearby dog shows is a short stretch with these ladies, and they persuade Miss Ellie to revisit the dog world. However, her appearance at a major show excites lively remarks and reawakens old rivalries. Sadly, a death follows.
I really enjoyed the excellent descriptions of the Kentucky stud farms and dog show. The characters, both longstanding and recently introduced, human and animal, are so real that you'd swear you had met them. Meg's sister in law Bertie is expecting, so there's plenty of girl chat among the attempts to discover the reason for the death. If you are not into dogs at all, this probably won't suit you as we spend many pages combing coats, watching gaits or observing judging. But dog lovers will be in their element, and the high priced horses make a good comparison.
LIVE AND LET GROWL is thoroughly modern but low-tech, with traditional family values to the fore. The tale is suitable for anyone from teens upwards, and top mystery author Laurien Berenson has done extremely well in this latest offering. Judge for yourself.
SUMMARY
When her Aunt Peg lands a gig as judge at a Kentucky dog show, Melanie Travis welcomes the opportunity for a road trip. Too bad a killer has planned a deadly detour . . .
For a dog lover like Melanie, the opportunity to attend the Kentuckiana Dog Show Cluster is not to be missed. Fortunately, the timing coincides with her spring break from teaching, so she heads for central Kentucky with her sister-in-law Bertie and Aunt Peg, who's accepted a week-long judging assignment. Once there, Aunt Peg reconnects with an old friend, Ellie Gates Wanamaker, a former Standard Poodle exhibitor and a member of a well-heeled Kentucky family. Miss Ellie has been out of the dog show world for more than a decade, but when Melanie invites her to spectate at the Louisville Kennel Club dog show, she's eager to accompany her.
Miss Ellie's presence at the expo center, however, provokes mixed reactions from exhibitors she hasn't seen in years, including some outright animosity. The following day Melanie learns that Miss Ellie has suffered a fatal accident while exercising her dogs. Aunt Peg, however, suspects foul play. Wishing to avoid any scandal, Miss Ellie's pedigreed family prefers to let sleeping dogs lie, but as Melanie begins to sniff around, she discovers Miss Ellie had many secrets, both in the dog show world and amongst her Kentucky kin . . .
---
What do you think about this review?
Comments
No comments posted.

Registered users may leave comments.
Log in or register now!