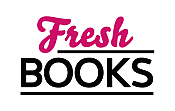 November's best reads...
Laurien Berenson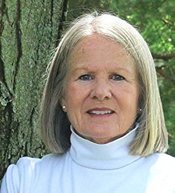 Laurien Berenson is an Agatha and Macavity nominee, winner of the Romantic Times Reviewers' Choice Award, and four time winner of the Maxwell Award, presented by the Dog Writers Association of America. She and her husband live on a farm in Kentucky surrounded by dogs and horses.
Log In to see more information about Laurien Berenson
Log in or register now!
Series
Melanie Travis
Books:
Howloween Murder, September 2021
Melanie Travis Series #26
Mass Market Paperback / e-Book (reprint)
Pup Fiction, July 2021
Melanie Travis #27
Hardcover / e-Book
Game of Dog Bones, May 2021
A Melanie Travis Mystery #25
Mass Market Paperback / e-Book
Watchdog, January 2021
A Melanie Travis Mystery #5
Mass Market Paperback / e-Book
Here Comes Santa Paws, September 2020
A Melanie Travis Mystery #24
Mass Market Paperback / e-Book (reprint)
Howloween Murder, September 2020
Melanie Travis #26
Hardcover / e-Book
Game of Dog Bones, July 2020
Hardcover / e-Book
Bite Club, June 2020
A Melanie Travis Mystery #23
Mass Market Paperback / e-Book (reprint)
Hush Puppy, December 2019
Melanie Travis #6
Mass Market Paperback / e-Book (reprint)
Here Comes Santa Paws, October 2019
Melanie Travis #23
Hardcover / e-Book
Bite Club, July 2019
Melanie Travis #23
Hardcover / e-Book
Ruff Justice, June 2019
Melanie Travis #22
Mass Market Paperback / e-Book (reprint)
Doggie Day Care Murder, March 2019
Melanie Travis #15
Mass Market Paperback / e-Book (reprint)
Best in Show, November 2018
Melnaie Travis #10
Mass Market Paperback / e-Book (reprint)
Wagging through the Snow, October 2018
Melanie Travis
Mass Market Paperback / e-Book (reprint)
Ruff Justice, July 2018
Melanie Travis Canine Mystery #22
Hardcover / e-Book
Wagging through the Snow, October 2017
A Melanie Travis Mystery #21
Hardcover / e-Book
Unleashed, September 2017
Mass Market Paperback
Murder at the Puppy Fest, July 2017
A Melanie Travis Mystery
e-Book
Live and Let Growl, June 2017
Mass Market Paperback
Live and Let Growl, August 2016
Melanie Travis Mystery #19
Hardcover / e-Book
The Bark Before Christmas, October 2015
Melanie Travis #18
Hardcover / e-Book
Death Of A Dog Whisperer, September 2014
Hardcover
Gone With the Woof, September 2013
Melanie Travis Canine Mystery #16
Hardcover
Doggie Day Care Murder, August 2009
Melanie Travis #15
Paperback
Hounded To Death, August 2008
Melanie Travis #14
Paperback
Chow Down, September 2006
Melanie Travis Series, #13
Hardcover
Raining Cats And Dogs, August 2006
Melanie Travis Series, #12
Paperback (reprint)
Watchdog, July 2006
Melanie Travis Series, #5
Paperback (reprint)
Hair of the Dog, May 2006
Melanie Travis Series, #4
Paperback (reprint)
Dog Eat Dog, March 2006
Melanie Travis Series, #3
Paperback (reprint)
Jingle Bell Bark, October 2005
Melanie Travis Series, #11
Paperback (reprint)
A Pedigree to Die For, August 2004
Melanie Travis Series, #1
Paperback / e-Book (reprint)
Best in Show, August 2004
Melanie Travis Series, #10
Paperback (reprint)
Hot Dog, August 2003
Melanie Travis Series, #9
Paperback (reprint)
Once Bitten, August 2002
Melanie Travis Series, #8
Paperback (reprint)
Underdog, June 2002
Melanie Travis Series, #2
Paperback (reprint)
Unleashed, August 2001
Melanie Travis Series, #7
Paperback (reprint)
Hush Puppy, September 2000
Melanie Travis Series, #6
Paperback / e-Book