"30 days of sex instruction cards bring two lonely hearts together"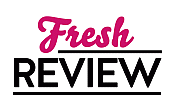 Reviewed by Make Kay
Posted October 17, 2016

30 NIGHTS is book two in the 30 Days series by Christine d'Abo. I was disappointed to read on Goodreads that d'Abo does not have any future books in this series planned. This series features a set of sex cards written by a dying man for his wife to use after his death to get herself "back in the swing of things" with 30 days' worth of index cards, each with a separate instruction on it for something sexual to do by herself or with someone else. What a fun idea for a series! I love that the cards were left by the widow on the man's grave for another person to find and use, after the widow was finished with them at the end of book one, 30 DAYS.
Glenna O'Donald is a research assistant who is working for an absolute jerk in the Communications department at a university. She has been pining for the last year after Professor Eric Morris, who has an office in her building. Glenna's great grandmother, Great Glenna, has just died, and left a letter for Glenna encouraging her to take some risks and do something wild and out of her comfort zone. Glenna fortuitously finds a set of cards at Great Glenna's funeral, left at another gravestone, with 30 days' suggestions for fun and sexy things to do. The cards are labeled by day -- for example, Day one: masturbate. Glenna decides to take her great grandmother's advice, and boldly (yet anxiously) involves Eric in using the cards. Glenna is a very real-seeming character, with reasonable doubts and emotions, and it is easy to connect with her.
Eric has his own issues to deal with. He had a bad previous relationship, and has no interest in becoming emotionally involved with another woman. He agrees to go through the sex cards with Glenna, with the understanding that this will just be about sexual gratification without a real relationship. Hah! We all know how well that plans works in a romance book! I like the fact that Eric's prior relationship issues make sense, rather than seeming overblown and manufactured for the plot. Eric is a great guy, and I like him as a person, as well as liking him as a partner for Glenna.
Despite the erotic basis of the book, the emotional connection that Glenna and Eric develop seems well fleshed out and totally believable. The anxieties and setbacks involving our hero and heroine develop the plot well beyond the bedroom. I'm disappointed to know that this might be the end of the series, and hope that the author considers reviving it in the future. D'Abo's 30 NIGHTS will get your motor revving and tug on your heartstrings.
SUMMARY
Baring your body is simple--but baring your soul might just change everything…
The last thing Glenna O'Donald expected to stumble upon in a cemetery was a pack of index cards. And not just any cards--each one contains instructions for a seriously kinky, no-holds-barred sexual encounter. Glenna, an over-analytical research assistant by day, is suddenly tempted to conduct some nocturnal experiments of her own. Especially when gorgeous university professor Eric Morris offers to be her lab partner.
Soon Glenna begins meeting with Eric once a week to try out the suggestions that intrigue her most. In between those daring nights of sensual exploration are work days filled with laughter and flirting…until Glenna fears she's getting in too deep. For all the pleasure she's giving and receiving, Glenna wants more than skin-on-skin interaction--and Eric realizes he's about to lose the intimate connection he didn't know he needed. Can they find the courage to take this game to the next level?
As hot as it is heartwarming, Christine d'Abo's fresh, witty novel proves that practice makes perfect, and that some games are worth playing…
---
What do you think about this review?
Comments
No comments posted.

Registered users may leave comments.
Log in or register now!