"A wolf and polar bear make perfect mates ... if they manage to survive."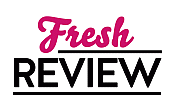 Reviewed by Annetta Sweetko
Posted October 17, 2016

There were many things Rae Lyall planned to do with her life and the one thing not even on her list was to be chos chosen as the Guardian of her shiftertown. No girl has ever been chosen as Guardian in known history. There are also rumblings about her adopted father using his influence to keep the Guardianship in the family. For protection and training she is taken to Zander Moncrieff. There is enough going on in her life so the last thing she needs to find is mate, but it just might be happening.
Polar bear Zander is a collarless shifter, and he plans on staying that way. He hid under the radar for years but he feels that dealing with Rae just might get him sighted. Despite the dangers working with this sexy little wolf is adding some much needed excitement to his life. Maybe it is time to give love a try, but are either of them prepared for what is coming their way?
GUARDIAN MATE is an entertaining, riveting, action-packed and sexy read. This is one of author Jennifer Ashley's Shifter's Unbound novels and I have been wondering just what she had planned for the non-compliant Zander. I think Rae is perfect for him. She isn't all that thrilled with her lot in life and is at first irritated by being stuck with this slovenly healer.
They are physically attracted to each other, but this little tidbit is denied by both of them so it is fun to watch as they fall harder and harder until they couldn't deny it any longer. There are a number of secondary characters that are really fun and add a lot to this story line with wit and humor and solid support when needed. Ashley's shifter world is always intriguing, with situations that are compelling, frightening or so tender that you run through the gambit of emotions right along with the characters. This book is a great addition of the series and just makes you want to get your hands on more.
SUMMARY
The New York Times bestselling author of White Tiger returns as primal desire draws two lone shifters into each other's arms...

She wasn't ready to lead...

Chosen as the Guardian of her Montana Shiftertown, wolf Shifter Rae Lyall is facing opposition—for no woman has ever been selected for this powerful position. Still adjusting to the new authority thrust upon her, Rae travels to train with Zander Moncrieff, a Shifter healer, tasked with teaching her about her new role and its responsibilities.

He wasn't ready to love...

A polar bear Shifter, Zander wears no Collar and follows no rules but his own. Rae finds him arrogant and demanding, yet compelling and intriguing. Zander has no wish to mate but the sassy Guardian is drawing him out of his shell, stirring feelings long suppressed. And when a new threat looms over Rae's home, she and Zander must race to the rescue, forced closer to danger...and to each other.
---
What do you think about this review?
Comments
No comments posted.

Registered users may leave comments.
Log in or register now!