"An old enemy is back and determined to bring the end of days at the cost of Nick and every he loves."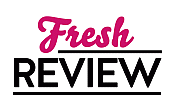 Reviewed by Shellie Surles
Posted October 16, 2016

Nick Gautier is just a hard working cajun son of one tough mother. At least that is what he tries for. He really is the harbinger of the Armageddon. Nick is the Malachai, currently the most powerful version of the being destined to bring about the end of the world. Nick wants none of this, he'd be happy to spend a few minutes kissing his girlfriend, Kody. But Kody along with all his other friends are ancient and very powerful demons that have never seen a Malachai as powerful or as different as him.
INVISION is book seven in the Chronicles of Nick series. An ancient enemy of the Malachai has returned and is determined to become the new all powerful being and bring about the Armageddon. It's up to Nick and his friend to stop this old enemy.
If you don't read Sherrilyn Kenyon, then I don't know what planet you've been on, but come get on this one. Her Dark Hunter Series is superb and the Chronicles of Nick is just as well done. Nick works for a Dark Hunter and Acheron the main character of the Dark Hunter series is his best friend, The crossover between the books and numerous series often makes readers wonder how Sherrilyn Kenyon is going to bring the series together, but she swears it's already done so we will trust her and keep reading.
I can't say enough good things about these books and the author, both deserve your time. INVISION most certainly deserves to be read, as do all the books before it. If you're new to the Kenyon world please join those of us who have discovered a world truly deserving of getting lost in, if you're already a member then I don't need to tell you that INVISION is a great book, you've already read it. I'm looking forward to the next book in each and every series I will keep reading as long as Kenyon is writing, please live forever and don't stop.
Learn more about Invision
SUMMARY
***Please note if you havenít read Instinct, there could be spoilers in the synopsis below.
One boy . . . Many demons.
Think thereís a lot of pressure on your shoulders? Nick Gautier was born to bring about the end of the world . . . itís not easy being the heir of a demon overlord.
But Nick is determined to thwart his destiny and get into a good college. To be more than his genetics and prophecy foretell. No one is ever going to tell this stubborn Cajun who and what he really is. Or how to live his life.
Not even the Fates of the Universe. But now that he and his team of ancient gods and demons have claimed the Eye of Ananke and he sees the missteps of the future, he has to battle the demons within that are far deadlier and more treacherous than any heís battled before. All the while his arch nemesis is back and determined to reclaim his place as the harbinger for Armageddon. Even if it means killing Nick and barbecuing everyone he loves to do so.
---
What do you think about this review?
Comments
No comments posted.

Registered users may leave comments.
Log in or register now!