"One twin must make up for the mistakes of another"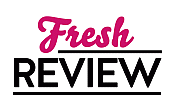 Reviewed by Sharon Salituro
Posted October 16, 2016

Abi doesn't know how to go on with her life without her twin sister was killed in a car accident. Abi was behind the wheel and, many years later, still blames herself for this accident.
As Abi is trying to deal with her problems, she meets Bea. Unlike Abi, who has known her twin her whole life, Bea just met her twin brother Ben. After meeting Bea, Abi and she became fast friends. The more they hang around with each other, the more they realize how much they have in common. Abi learns that Bea had been adopted by a very wealthy family. Not knowing the back story, she just assumes that Ben was also from this family. But Bea and Ben are great at keeping secrets, especially from those they love.
Claire Douglas writes a book of twist and turns. There are several back stories, and several of the other characters only play a small part in this book. However, the little bit that they are in the book tell a bit about the lives of the main characters.
I find myself being in Abi's life. How would I react if this had happened to me? Claire Douglas shows how you think you can get over something, but a little memory will bring it all back. I think that Douglas had to really dig into this subject and study up on twins.
If you enjoy mystery and suspense you are going to love this book. It did take me a little bit to get into this story line. Once you do, you will not be able to put it down.
SUMMARY
One lied. One died.
When one sister dies, the other must go to desperate lengths to survive
After a tragic accident, still haunted by her twin sister's death, Abi is making a fresh start in Bath. But when she meets siblings Bea and Ben, she is quickly drawn into their privileged and unsettling circle.
When one sister lies, she must protect her secret at all costs
As Abi tries to keep up with the demands of her fickle friends, strange things start to happen – precious letters go missing and threatening messages are left in her room. Is this the work of the beautiful and capricious Bea? Or is Abi willing to go to any lengths to get attention?
When the truth outs, will either sister survive?
---
What do you think about this review?
Comments
No comments posted.

Registered users may leave comments.
Log in or register now!