"Debbie Macomber knows how to make Christmas magical"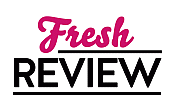 Reviewed by Sharon Salituro
Posted October 4, 2016

Romance Romantic | Romance Holiday | Holiday
Cain lives across the hall from Julia. Julia sees him every morning on the way to work, but avoids him since he is not a very friendly guy. How can anyone be like that especially during the Christmas season? What Julia doesn't know is that Cain has had a hard life. Hi childhood began with abandonment when his mother and father both left him behind. At least Cain's dad was decent enough to leave his young son with his grandmother, a woman who loved and doted on him. But when she passed away, he was devastated.
Julia is an aspiring writer who can't stand the grumpy Cain. Hitting a breaking point, she and her friend Cammie come up with a great idea: kill him with kindness and blog about it. Julia takes her friends advice and little by little her blog takes off. The turning point in their relationship comes when Cain takes ill and Julia decides to take care of him. Finally, Julia feels that she is getting through to him. That is until Cain finds out that she is writing a blog about him. Can they make it through to the Twelve Days of Christmas?
First let me say what a delightful book. I have always loved Debbie Macomber's series. Whether it is a standalone book, or a series. All of Macomber's books put a smile on my face, but this one especially tugged at my heart. I am not a big fan of Christmas, but it always reminds me of my mother, My mom was a big, big Christmas fan who decorated the house from corner to corner. The last Christmas that my mom was alive, she was too sick to decorate the house and enjoy her favorite holiday.
I got right into these books and loved it from front to back. How can you not? This is how all of Debbie Macomber books make me feel.
Macomber shows how with a little bit of kindness you can change someone's live. Maybe if people now a days would take this to heart, our world wouldn't be so crazy. So if you love the Christmas holiday, buy this book. Don't wait for Christmas, this book is great anytime.
SUMMARY
Continuing in a festive annual tradition, #1 New York Times bestselling author Debbie Macomber returns with a new original holiday novel full of romance and cheer—and the magical prospect of finding love in even the most guarded hearts.
Friendly and bubbly, Julia Padden likes nearly everyone, but her standoffish neighbor, Cain Maddox, presents a particular challenge. No matter how hard she's tried to be nice, Cain rudely rebuffs her at every turn, preferring to keep to himself. But when Julia catches Cain stealing her newspaper from the lobby of their apartment building, that's the last straw. She's going to break through Cain's Scrooge-like exterior the only way she knows how: by killing him with kindness.
To track her progress, Julia starts a blog called The Twelve Days of Christmas. Her first attempts to humanize Cain are far from successful. Julia brings him homemade Christmas treats and the disagreeable grinch won't even accept them. Meanwhile, Julie's blog becomes an online sensation, as an astonishing number of people start following her adventures. Julia continues to find ways to express kindness and, little by little, chips away at Cain's gruff façade to reveal the caring man underneath. Unbelievably, Julia feels herself falling for Cain—and she suspects that he may be falling for her as well. But as the popularity of her blog continues to grow, Julia must decide if telling Cain the truth about having chronicled their relationship to the rest of the world is worth risking their chance at love.
---
What do you think about this review?
Comments
No comments posted.

Registered users may leave comments.
Log in or register now!