"Scones and Pies... Murder and Magic... Oh My!"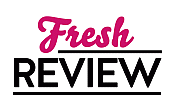 Reviewed by Katherine Petersen
Posted September 26, 2016

Mystery Cozy | Mystery Paranormal
The sixth Katie Lightfoot adventure, SPELLS AND SCONES, starts out innocently enough as the Honeybee Bakery caters an event at the bookstore next door. A popular radio show host and self-help book author will speak and then chat with customers and sign their books. Along with her admirers though, a few hecklers attend the event, and Angie Kissel in particular draws the eye of the police when the author's body is found in the bookstore's storage room with Angie standing over her. Katie's Aunt Lucy and one of the emergency workers who respond to the call, smell almonds, and Detective Peter Quinn thinks it's a homicide by cyanide and that Angie's his killer.
In a brief conversation with Angie, Katie finds out that Angie used to practice witchcraft but gave it up for some reason. Her marriage broke up when she told her then husband about what she used to do based on advice from the now-dead proclaimed marriage expert. But, more than that, Katie's Mungo used to be Angie's familiar. And Mungo is convinced she's innocent and encourages Katie to prove her innocence. Katie isn't so sure about having a familiar who used to belong to Angie.
The story centers around the murder, but author Bailey Cates has other subplots and red herrings going on to maintain interest. Katie finds out that many people could have access to cyanide, but which one actually did? On the boyfriend front, Steve is back in town, and Declan isn't pleased.
Cates always gives us an interesting story and a little more insight to the lives of characters outside of Katie. And, of course we have the clashes between Katie and Quinn as she gives him clues and he tells her to stay out of his investigation. While this isn't my favorite of the six novels in this series, I enjoyed it. Sometimes a cozy mystery with familiar characters is the only read that will fit the bill. As a fan of magic and witches in my cozies, Cates' series remains a favorite.
SUMMARY
There's a body in the bookshop in this latest novel from the New York Times bestselling author of the Magical Bakery mysteries...
When the bookshop next to the Honeybee Bakery hosts a signing for a Savannah radio celebrity's new self-help book, magical baker Katie Lightfoot is happy to provide some delectable desserts. The whole spellbook club is going to the event, curious about the book (and maybe to sample some goodies), but the final chapter comes too soon for the author when she is found dead at the event.
The prime suspect is Angie Kissel, a former witch whose familiar was once Katie's own terrier, Mungo. Katie is at first hesitant to help, afraid of losing the little dog who has become so important to her. But after a little nudge from Mungo himself, Katie decides to try to conjure up the real killer—before Angie gets served...
RECIPES INCLUDED!
---
What do you think about this review?
Comments
No comments posted.

Registered users may leave comments.
Log in or register now!