"The first in a remarkable new voodoo mystery series set in dark and moody New Orleans."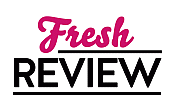 Reviewed by Tanzey Cutter
Posted September 12, 2016

Mystery Police Procedural | Thriller
No one has paid for the cold-blooded murder of detective Quentin Archer's wife. Archer got no support from fellow Detroit police officers when he accused his own family members of being involved in the crime. Knowing if he pushes the investigation too hard, he could be their next victim, so Archer is constantly vigilant. He leaves Detroit and for the past six months has been working as a homicide detective in sultry New Orleans, trying to adjust to a new way of life and how things are done in the Big Easy.
Archer has always been able to distinguish good from bad and reach logical conclusions, but something in New Orleans is interfering with this ability. When he's assigned to investigate the vicious murder of a renowned juvenile judge, Archer finds himself embroiled in a case involving peculiar people and strange customs unlike anything he's ever faced before. His encounter with voodoo queen Solange Cordray unnerves him even further, but also provides insight into some of the facts he's uncovered.
Solange Cordray volunteers three days a week at the dementia care facility where her mother is an Alzheimer's patient. She also runs a New Orleans voodoo shop inherited from her mother, who taught her to use her special gifts for good, not bad, to make things better. When Solange discerns facts about the judge's murder from reading the mind of one of the facility's patients, she has to tell the investigating detective. The information she imparts to Archer will lead to the highest echelons of politics and commerce, as well as the local police, as more judges are executed to keep the secret from being exposed.
CASTING BONES by Don Bruns quickly cast a mystical spell over me and did not release me until the exciting finish. This police/crime thriller links edgy suspense with the moody, steamy setting of New Orleans as Bruns constructs a gripping plot with expertly realized characters. Vivid imagery in the descriptive, and seemingly effortless, prose bring the Big Easy to life, as well as giving authenticity to the myriad of unusual characters. I was so engaged in the storyline, as well as all the characters' interaction, I could not stand to put CASTING BONES down for any length of time. Don Bruns is a master storyteller with several exceptional series already to his credit. With this new series, I am sure he will garner even more fans. I anxiously await the next magical encounter between Archer and Solange in steamy New Orleans.
SUMMARY
Introducing New Orleans homicide detective Quentin Archer in the first of a brand-new mystery series.
When a prominent New Orleans judge is brutally murdered, former Detroit cop Quentin Archer is handed the case. His enquiries will lead him into a world of darkness and mysticism which underpins the carefree atmosphere of the Big Easy. Interrogating crooked police officers, a pickpocket, a bartender with underground contacts and a swamp dweller, Archer uncovers some troubling facts about the late judge's past. But it's only when he encounters a be beautiful young voodoo practitioner that he starts to make he head he headway in the investigation.
Voodoo queen Solange Cordray volunteers at the dementia center where her mother lives. When she starts reading the mind of one of her patients, she learns that a secretive organization known as Krewe Charbonerrie may be behind the murder of the judge. And the second murder. And the third . . .
---
What do you think about this review?
Comments
No comments posted.

Registered users may leave comments.
Log in or register now!