"Sharp dialogue, fresh characters, and an unforgettable romance!"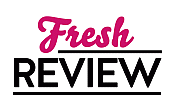 Reviewed by Miranda Owen
Posted September 11, 2016

Romance Contemporary | New Adult | Romance Erotica Sensual
IDOL is Book 1 in Kristen Callihan's VIP rock star- themed romance series. I love rock star themed romances and I love Kristen Callihan's writing, so I'm happy to have both in one book. Killian James and Liberty "Libby" Bell have a very inauspicious beginning since they first meet when a drunken Killian crashes onto Libby's lawn. For me, IDOL is divided into two sections -- the first half involves the time that Killian and Libby spend getting to know each other while living in Libby's small town, and the second half takes place after Killian's rock star identity is revealed and he and Libby are in the whirl of the music business. Both sections are compelling and make IDOL such a great story.
When Killian first makes his appearance as a seemingly drunken lout on Libby's lawn, I wasn't sure I would like him. These early chapters are my favorite because I adore the small-scale and intimate quality they have. Kristen Callihan balances the more serious and quiet moments with the humorous ones. The dialogue and a few other elements in these early chapters remind of the same qualities I adore so much in FRANNY AND ZOOEY by J.D. Salinger -- the magic is in the two people having an extended conversation. As Killian, aka "Lawn Bum", and Libby get to know each other better the sexual tension increases until they finally and gloriously give in to the passion they feel.
After Killian and Libby are forced to leave their cocoon and resume contact with the outside world, IDOL becomes not just a love story between two people, but a story about the perils of fame and the family dynamics in a band. When Killian and Libby hook up with his band Kill John, I'm especially glad to have this story told from both of their perspectives. For various good, though arguably misguided, intentions Libby wants to keep her special relationship with Killian a secret temporarily. This is understandable, yet highly frustrating for Killian and for me as a reader. I love that Killian wants to be honest and shout his love for Libby from the rooftops. The conflict over whether or not to go public with their relationship adds drama to this romance. I like that Kristen Callihan gives some insight into Killian's perception of himself and whether he is a musician or rock celebrity. I enjoyed getting glimpses of the other band members -- their personalities, and how they interact with each other. Several supporting characters sparked my interest and I look forward to reading more about them in future books.
IDOL is a book with sharp dialogue, fresh characters, and an unforgettable romance. Kristen Callihan delivers a fascinating, thoughtful and slightly different approach to writing a romance with a rock star hero. I hope to read more about the hidden depths of characters like Scottie and Brenna in future books. I look forward to Kristen Callihan's next book.
Learn more about Idol
SUMMARY
Libby
I found Killian drunk and sprawled out on my lawn like some lost prince. With the face of a god and the arrogance to match, the pest wonít leave. Sexy, charming, and just a little bit dirty, heís slowly wearing me down, making me crave more.
He could be mine if I dare to claim him. Problem is, the world thinks heís theirs. How do you keep an idol when everyone is intent on taking him away?
Killian
As lead singer for the biggest rock band in the world, I lived a life of dreams. It all fell apart with one fateful decision. Now everything is in shambles.
Until Liberty. Sheís grouchy, a recluse óand kind of cute. Scratch that. When I get my hands on her, she is scorching hot and more addictive than all the fans whoíve screamed my name.
The world is clamoring for me to get back on stage, but Iím not willing to leave her. Iíve got to find a way to coax the hermit from her shell and keep her with me. Because, with Libby, everything has changed. Everything.
---
What do you think about this review?
Comments
No comments posted.

Registered users may leave comments.
Log in or register now!