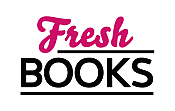 Great new reads in September
"A story of beauty, decadence, pleasure and mystery"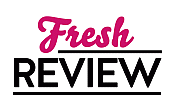 Reviewed by Bharti C
Posted September 3, 2016

Women's Fiction Historical | Historical
THE VELVET HOURS by Alyson Richman is simply Wow! It is the story of Madame De Florian and her granddaughter Solange's conversations remembering the Madame's life story. Madame and Solange meet for the first time just a year before the 2nd world war starts and she is closer to being 70 years old and Solange is on the cusp of womanhood. Madame is a fine example of a woman who was born and grew up in France's Belle Epoque era aka Beautiful Age -- 1871 to 1914. She is born into poverty and gloom but as she leaves her teenage years behind and steps into young adulthood she reinvents herself first via theater and then being a kept woman. She chooses to be a kept woman to a young rich man who showers her with love and luxury, but there too she strives for more by learning all she can about art, culture and the essence of luxury and sensuality. She falls in love with the world of luxury and riches and the man who brings all of that into her life.
Madame revels in the life of being a kept woman, with no real friends except her maid and the art dealer via whom she not only learns but also buys a lot of art -- paintings, porcelain, antique and such. Through her life Madame introduces the reader to a life of luxury, art and pleasure. I was taken back to an era where Paris shone through its various artists, theater and the likes. The beauty and art of that time is well portrayed in the story and reminds you of a heady mix of sensuality and decadence. Being a kept woman, Madame doesn't stand as an example of immoral or wrong, her being a kept woman by Charles comes across more as a love story, which it actually is.
Solange comes in Madame's life much later and it is to her that the past full of love, beauty and luxury is revealed. Solange, who is an aspiring author, revels in the stories recounted by her grandmother who has lived a rich life and has many a secrets to share. She comes into her own while learning about her family, she shares a strong bond with her dead mother, her aloof father and glamorous, beautiful grandmother. As war breaks, Solange's life is just beginning with her beau in the midst of war and her grandmother's life comes a full circle and she leaves Solange with a rich legacy both financially and emotionally.
This story is a beautiful interpretation by the author of the infamous Paris apartment which was opened after 70 years and believed to have belonged to Madame De Florian; it was opened in recent years by the current heirs, upon the death of their mother, Madame's granddaughter. The beginnings of this wonderful story will make you curious to know everything about the mysterious Paris apartment; it will intrigue you and inspire you to explore a world full of soft, rich velvety pleasures for your own self.
SUMMARY
As Paris teeters on the edge of the German occupation, a young French woman closes the door to her late grandmotherís treasure-filled apartment, unsure if sheíll ever return.
An elusive courtesan, Marthe de Florian cultivated a life of art and beauty, casting out all recollections of her impoverished childhood in the dark alleys of Montmartre. With Europe on the brink of war, she shares her story with her granddaughter Solange Beaugiron, using her prized possessions to reveal her innermost secrets. Most striking of all are a beautiful string of pearls and a magnificent portrait of Marthe painted by the Italian artist Giovanni Boldini. As Martheís tale unfolds, like velvet itself, stitched with its own shadow and light, it helps to guide Solange on her own path.
Inspired by the true account of an abandoned Parisian apartment, Alyson Richman brings to life Solange, the young woman forced to leave her fabled grandmotherís legacy behind to save all that she loved.
---
What do you think about this review?
Comments
No comments posted.

Registered users may leave comments.
Log in or register now!