"Serial Killer Mystery with a Shining Twist"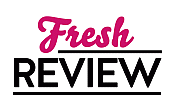 Reviewed by Katherine Petersen
Posted August 26, 2016

COLLECTING THE DEAD, the first book in a series about Magnus (Steps) Craig and his team, is the first major- market book for Spencer Kope. Earlier in his career, he published two books aimed more at the young adult market with smaller presses. Kope has a background in naval intelligence and currently works as a crime analyst for the Whatcom County Sheriff's Office, so he knows of what he writes. He also understands people and can translate that into characters with depth.
When I first read the synopsis for COLLECTING THE DEAD, my thought was of Kimberly Derting's Body Finder series, but the special paranormal ability of Steps has more differences than similarities to Violet's ability in Derting's YA series. Every person has a unique energy signature that Steps can identify; he calls it shine.
At a crime scene, once he identifies the shine associated with a criminal or suspect, usually colors such as amaranth and rust--he can follow their path and identify what they touched. Steps works with two other members of the Special Tracking Unit, based out of Bellingham, Wash., Special Agent Jimmy Donovan and their intelligence analyst Diane Parker. Between the three of them, they track down criminals, many of them serial killers, and "save the ones they can."
Jimmy and Steps play off each other well; Jimmy helps keep Steps grounded as Steps tends to harbor guilt for the lives he couldn't save more than those he does.
The case at the heart of this mystery is a serial killer who leaves a frowning face near each of his victims. Dubbed Sad Face, Jimmy and Steps traipse through multiple counties to track down this murderer of more than 10 women.
Kope intersperses background for Steps into the story, giving us more insight into how his mind operates. Knowledge of Steps's secret is kept close which makes his life even more complicated. He simply can't share his experiences with many. In addition to keeping the less tactically-trained Steps safe, Jimmy has a talent for dissecting the criminal mind.
Kope moves the story forward at a nice pace, not trying to sprint to the finish but never letting the plot lag either. It's a nice blend of crisp dialog and lyrical prose, especially when describing Steps's nightmares. A particular scene in a forest comes to mind that sent chills down my spine.
If you enjoy a realistic police procedural, well except for the shine aspect that is, then Kope has you covered. I'm glad to hear he's already at work on the next book since this one ends with a bit of a cliffhanger. I'd already be 150 pages into the next one, if I'd had it at hand. Alas, as with so many series, they take so long to write and so little time for me to devour. I can't wait for Steps's next adventure which apparently has to do with missing feet.
SUMMARY
Magnus "Steps" Craig is part of the elite three-man Special Tracking Unit of the FBI. Called in on special cases where his skills are particularly needed, he works as a tracker. The media dubs him "The Human Bloodhound," since Steps is renowned for his incredible ability to find and follow trails over any surface better than anyone else. But there's a secret to his success. Steps has a special ability---a kind of synesthesia---where he can see the 'essence' of a person, something he calls 'shine,' on everything they've touched. His ability is known to only a few people---his father, the director of the FBI, and his partner, Special Agent Jimmy Donovan.
When the remains of a murdered woman are found, Steps recognizes the shine left by the murderer from another crime scene with a physically similar victim. And he uncovers the signature at both scenes---the mark of a sad face. At the same time, another killer, one Steps has dubbed Leonardo and has been trying to track for over ten years, appears again, taunting Steps. But while Steps tries to find a clue that will lead him to Leonardo, the case of the Sad Face Killer heats up. The team uncovers eleven possible victims: missing women who fit the same pattern. Using his skill and the resources of the Bureau, it is a race against time to find the killer before it's too late.
---
What do you think about this review?
Comments
No comments posted.

Registered users may leave comments.
Log in or register now!