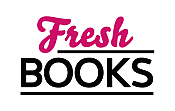 Summer Reads are HOT in July!
"Feel the rhythm and the romance on the Island of Majorca"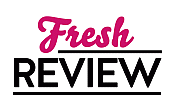 Reviewed by Patricia (Pat) Pascale
Posted August 24, 2016

Juliet Lyman loves her job as Senior Executive at Yesterday Records, but the job does have its tricky spots. Her icon boss, Gideon, instructs her to fly to the Island of Majorca in Spain and bring back lyrics promised in a contract from three time "Grammy" winner, Lonel Harding. He is late in producing the songs and has already received an advance of $166,000. Her mission: bring back the lyrics or the hefty advance. Knowing her job is on the line, she can not fail. Majorca, here I come!
Juliet meets Lionel at Casa Rosa, the palatial estate he has borrowed from a ski buddy. At 42, Lionel is sophisticated, handsome and charming. However, when questioned about his promised new lyrics, he is evasive. He tells Juliet he is broke and over extended and has no wish to write any more love songs for Gideon. He tells Juliet if she extends her stay for two weeks, he will tell her about his fractured relationship with Gideon. He blames Gideon for wrecking his one and only true love with Samantha and ruined his life. How can he write any more love songs when he no longer believes in love? Anita Hughes works her magic weaving the story thread in a picture-perfect postcard location. Juliet falls in love with the panoramic views everywhere; green valleys, mountains, and always the deep blue of the Mediterranean. She meets Gabriella, a lovely young lady who, with her family, run an outstanding restaurant in their beautiful home. Gabriella has the voice of an angel and Juliet sends a tape of her singing to Gideon. He immediately offers her some fabulous perks in CA but Gabriella opts to remain on the island and marry her long time beau that she has loved forever. A surprise to Juliet that love is more important to Gabriella than fame.
This is a charming and romantic story of finding love and second chances. Lionel and Juliet are delicious and their banter is funny. Music and Majorca is magical and I enjoyed this read and recommend it to all. You will love it!
stunning
SUMMARY
Juliet Lyman is a senior executive at Yesterday Records. Music is her passion and she's very good at her job. That's why her famously philanthropic boss Gideon sends her to Majorca, Spain to work with a very tortured, but talented client. Lionel Harding is one of the best song writers of the 20th century, the multi-Grammy award-winning lyricist of the third most recorded song in history. But now he's 42 and six months overdue on the his latest paid assignment. Juliet is not leaving Majorca without either new lyrics or a very large check.
To Juliet, business comes first. Emotions are secondary, and love isn't even on the menu. But to Lionel, love is everything, and he blames Gideon for his broken heart. He's determined to show Juliet that nothing is more important than love, but Juliet is just as determined to get Lionel to create the music that made him famous. If she can sign up local talent, even better. Her new friend Gabriella has a voice like an angel, but she's not interested in fame. Her grandmother, Lydia, wants the world for Gabriella, and she wants Juliet's help to give it to her.
As her professional and personal lives start to mix for the first time, Juliet is forced to reevaluate her priorities. Gideon hasn't been totally honest, and love may be the only thing that gives them all what they need.
Island in the Sea is Anita Hughes' captivating sixth novel, filled with exotic descriptions of food, fashion, and romance.
---
What do you think about this review?
Comments
No comments posted.

Registered users may leave comments.
Log in or register now!