"The Oxford dogwalkers face another crime at Christmas"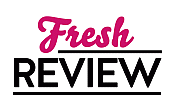 Reviewed by Clare O'Beara
Posted August 23, 2016

Mystery Pet Lovers | Mystery Woman Sleuth
If you read THE WHITE SHEPHERD which is the first book in the Oxford Dogwalkers Mystery series, you will be keen to see what the female dog owners get up to next. Previously the Shepherd dog owned by Anna Hopkins showed that she had a nose for trouble, sniffing out a dead body in parkland. WRITTEN IN RED takes up near Christmas in the university town with the scent of orange muffins as a more welcome background.
Tragically a senior professor is assaulted in his rooms and found injured by the porter. Nobody yet suspects Professor Lowell's quiet unmarried life hid a tragic mistake in his past. But someone knew - someone who was not prepared to let him away with it for ever. Anna is a staff member doing admin in the college, so she has to help with notifying students of cancelled classes and so on. Back at her flat she finds one of her dogwalker friends Isadora Salzman has been sent a malicious letter. Could the same person who harmed the professor be threatening her?
The tale harks back to the 1960s when some of the Oxford fraternity were young and impressionable, recovering from the war fought or endured by their parents while threatened by a looming menace of nuclear war and communism. Diary excerpts fills in the blanks where memories fail. As a pleasant counterpoint the dogs need to be exercised in the snow, providing some tranquil and attractive scenes and allowing Anna to do some serious thinking.
This story is full of character, from the fridge which contains five lemons and several bottles of tonic, to the oak-furnished house and lavish Christmas tree of an artist who has a fear of ending up poor and homeless. As the diary entries are all in italics I find them hard on the eyes, but there are not too many of them and the sixties are rather evoked by conversation. With all the jollity around the Christmas preparations it's not the usual suspense novel, but don't blink because someone is about to get hurt.
Annie Dalton has equalled her first crime story with WRITTEN IN RED so anyone who enjoys a modern British story full of intelligence and atmosphere will have a good time. Loving dogs would be a help, but the story is not set at dog shows so the pets are just part of normal life for our heroine and her stalwart friends.
SUMMARY
The murder of a college professor has its roots in the Cold War: the new Oxford Dogwalkers mystery from award-winning YA writer Annie Dalton.
Shortly before Christmas, Professor James Lowell is found brutally attacked in his rooms at Walsingham College, where Anna Hopkins works as an administrator. Baffled as to why anyone would wish to harm such a gentle, scholarly man, Anna discovers that Lowell had a connection with her fellow dogwalker, Isadora Salzman, who knew him as an undergraduate in the 1960s, a co-member of the so-called Oxford Six. It turns out that Isadora has been keeping a surprising secret all these years. But someone else knows about Isadora's secret: someone who has sent her a threatening, frightening letter.
Could the attack on Professor Lowell have its roots in a 50-year-old murder? And who is targeting Isadora and the surviving members of the Oxford Six? Anna, Isadora and Tansy, the dogwalking detectives, make it their business to find out.
---
What do you think about this review?
Comments
No comments posted.

Registered users may leave comments.
Log in or register now!