"The kind of delicious romance I hunger for!"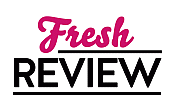 Reviewed by Miranda Owen
Posted August 23, 2016

THE BILLIONAIRE'S FAVORITE MISTAKE is Book 4 in Jessica Clare's fabulous Billionaires and Bridesmaids series. This is a great book for romance fans who enjoy "friends- to-lovers" stories and unrequited love. Asher Sutton and Greer Chadha-Janssen have been friends for years and, unbeknownst to Asher, Greer has been in love with him since almost the moment they met in college. THE BILLIONAIRE'S FAVORITE MISTAKE shows what happens when a man finally realizes that what he needed was within his grasp all along, and what happens when a woman who is often overlooked or neglected is finally pursued. Asher and Greer are not what I expected, but following the highs and lows of their relationship kept me riveted.
Understanding their past relationships is crucial to understanding how Greer and Asher's relationship has evolved, and Jessica Clare does a thorough job of providing everything you need to know about them. Greer's indifferent and cold mogul father set the pattern for Greer having low expectations where men are concerned. One of the things I enjoyed so much about THE BILLIONAIRE'S MISTAKE is how Greer is forced to become a stronger person and not so easily taken advantage of, and Asher proves that he is a much better man than her father. After experiencing both personal and professional betrayal by his former fiancé, the realization of how much Greer has been there supporting him is part of his epiphany regarding his feelings for her. Asher's unconventional, yet extremely sensual, seduction is intoxicating for both Greer and the reader. In THE BILLIONAIRE'S FAVORITE MISTAKE, Jessica Clare brings the heat that is a part of every book she writes.
Jessica throws in a heaping helping of humor in THE BILLIONAIRE'S FAVORITE MISTAKE to balance the drama. Kiki, Bunni, and Tiffi -- the triplet girlfriends of Greer's father -- act as a wacky Greek chorus. In spite of their goofiness and inane remarks, I like how Greer and Asher treat the triplets with kindness. I liked the interactions Greer has with Kiki, and how Jessica Clare makes Kiki a little more than just a stock bimbo character. The friendships between Greer and her girlfriends, along with their hilarious texts are another element that elevates this story to being fantastic and a story that should be on fans' "must read" lists.
THE BILLIONAIRE'S FAVORITE MISTAKE is the kind of delicious romance I hunger for. The history Greer and Asher have together make their romance more intense and the sexual tension exquisite. THE BILLIONAIRE'S FAVORITE MISTAKE has the right blend of longing, steaminess, and fun. I can't wait until the next Billionaires and Bridesmaids book to find out what romantic adventures await Greer's friends.
SUMMARY
A hot one night stand between friends might spark true love in the latest Billionaires and Bridesmaids novel from the New York Times bestselling author of Billionaire Takes a Bride.
Greer has always been there for Asher, but she wishes she could break through her shyness and show how much she truly loves him. But after a steamy, mindless fling at Hunter and Gretchen's engagement party, Greer finds herself tossed aside and forced to admit that you can't love someone who doesn't acknowledge you exist.
It's a shame he got her pregnant.
After his fiancée betrayed him and tanked his business in one fell swoop, Asher has spent his time trying to rebuild his wealth and forget the past. But he doesn't understand why Greer blew him off after their night together—until he catches a glimpse of her belly.
Now Asher is willing to do whatever it takes to convince Greer she belongs with him. And he's very skilled at the art of persuasion.
---
What do you think about this review?
Comments
No comments posted.

Registered users may leave comments.
Log in or register now!