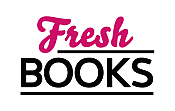 Summer Reads are HOT in July!
"A Breathtaking and Satisfying End to the Darkest London Series"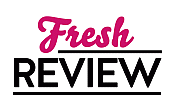 Reviewed by Bonnie Rose
Posted August 21, 2016

Fantasy Steampunk | Romance Paranormal
St. John "Sin" Evernight is on the outs with his family, and is now living a lonely life, dedicated to becoming Final Judgment, replacing Augustus, who will be moving on to another plane of existence. What Sin's family doesn't know is that Sin was a blood slave to an evil entity named Mab, who forced him to perform the awful things he did, as well as being her sexual boy-toy. Now that Mab has finally been destroyed, Sin vows to lead a chaste life, and to focus on performing his duties.
Augustus has a ward, Layla Starling, the child of his long time star-crossed love, Lena. She and Sin were best friends as children and teens, until Augustus whisked her away. Now, years later, Augustus brings back the grown up Layla, and tasks Sin with protecting her when he leaves. Layla and Sin immediately feel the connection they had as children, but now with an adult attraction. While Augustus would like to see them marry, and Layla is open to the idea, Sin rejects the suggestion, not feeling worthy because of his past and the things he did while enslaved.
Poor Sin's suffering and loneliness broke my heart. He showed his true character and strength in the way he's choosing to live his life now. Soon, a strong and deadly enemy makes his intentions clear that he wants Layla for himself, and Sin out of the picture. Sin swallows his pride and calls on his powerful family to help him. Will they forgive him for the past and help him now?
FOREVERMORE has so much going on, as author Kristen Callihan brings the Darkest London series to a stellar conclusion. I love the romance between Sin and Layla, who has powers she is yet unaware of. One of my favorite tropes is friends-to-lovers, and seeing Sin and Layla fall in love, and their hot chemistry made for excellent reading. The secondary romance between Augustus and the enigmatic Lena was also touching. Many old friends from previous books in this series also made appearances. In particular, Miranda and Archer face a devastating situation. Romance, passion, heartbreak, supernatural battles, reconciliation, and redemption all make FOREVERMORE an amazing read. Be sure to read the previous books, as you'll definitely want to become familiar with all the circumstances and characters of Darkest London.
SUMMARY
Isolated and alone, Sin Evernight is one of the most powerful supernatural creatures in heaven and on earth. As an angel of vengeance, he hunts down the darkest evil, but when his long-lost friend, Layla Starling, needs him, he vows to become her protector. Even though she will be horrified by the man he has become.
Now a famous singer and the toast of London, Layla believes that Sin is only here to guard her from rabid fans and ardent suitors. However, the truth is far more sinister. Desperate to avoid losing Layla a second time, Sin will face a test of all his powers to defeat an unstoppable foe - and win an eternity with the woman he loves.
---
What do you think about this review?
Comments
1 comment posted.
Re: A Breathtaking and Satisfying End to the Darkest London Series

Sounds like a winner to me. Now that I've read the review I've
got to read the book.
(Belinda Knight 11:10pm August 22, 2016)
Registered users may leave comments.
Log in or register now!