"A wonderful addition to the Stranje House series"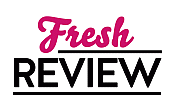 Reviewed by Samantha Randolph
Posted August 21, 2016

Young Adult Fantasy | Young Adult Historical | Fantasy
Tess Aubreyson has visions at night of what might happen in the future. While the dreams are often helpful for her and her fellow students at the Stranje House, they usually lead to death and despair, and she fears she will go mad like her mother before her. When her dreams reveal important information about the traitor, Lady Daneska, and Ghost, the leader of a group that supports Napoleon, she will do everything she can to save her friends and her love, Lord Ravencross.
While I highly enjoyed Georgie's adventures in the first book, A SCHOOL FOR UNUSUAL GIRLS, Tess's sharp tongue and inner conflict make EXILE FOR DREAMERS my current favorite in this enchanting series. The atmosphere of the Stranje House is consuming, and each character shows distinct personality in this school where they are taught how to placate society into believing they are docile young women while secretly learning how to be spies. Tess's runs on the grounds reveal how well she knows every inch of the estate, and her comfort in the House shows how much she loves her role. As she runs and fights to escape the madness for which she believes she is doomed, readers will sympathize with her distress but recognize her strength long before she will herself.
Lord Ravencross brings a surprising amount of sweetness and humor, somehow offering relief to the high stress moments concerning Napoleon, though Ravencross is often tied into them. One refreshing aspect of the relationship between him and Tess is that miscommunication is not their problem. The honesty between them (with one exception) charges their scenes with high emotion and drama, and readers are sure to fall hard for this sweet and spicy pairing.
Expertly balancing characters, EXILE FOR DREAMERS gives a very satisfying conclusion to Tess's part of the story and paves the way for another Stranje House young lady to tell hers. Kathleen Baldwin's Stranje House series is an unforgettable alternate history with swoon-inducing romance, feisty young women, and breathtaking action.
SUMMARY
EXILE FOR DREAMERS is the second captivating installment in the Stranje House series for young adults by award-winning author Kathleen Baldwin. #1 New York Times bestselling author Meg Cabot calls this romantic Regency adventure "completely original and totally engrossing."
Tess Aubreyson can't run far enough or fast enough to escape the prophetic dreams that haunt her. Her dreams bring nothing but death and grief. Tess refuses to accept that she may be destined for the same madness that destroyed her mother, until her disturbing dreams become the only means of saving Lord Ravencross, the man she loves, and her fellow students at Stranje House. Tessís old friend, the traitorous Lady Daneska and the Ghost, ruthless leader of the Iron Crown, have returned to England, intent on paving the way for Napoleonís invasion of England. Can the young ladies of Stranje House prevail once more? Or is England destined to fall into the hands of the power-mad dictator?
---
What do you think about this review?
Comments
No comments posted.

Registered users may leave comments.
Log in or register now!